---
Guide to Selecting a Good Breeder
I am a dog trainer, not a breeder; however, I have done a significant amount of research and find the world of breeding to be both fascinating and overwhelming at the same time. This article is intended to help people in search of a purebred puppy distinguish between good breeders and bad breeders, also referred to backyard breeders. It is assumed that you've done your research regarding breeds and have selected the best-fit breed for your lifestyle. Now you're in the stage where you're looking for a good breeder. Chances are, if you typed in something like "German Shepherd breeder" you've found 100s of options and you're not sure where to go from there. I'm here to use my basic knowledge to help you understand what to look for to help you narrow down the options. Please keep in mind that while Valor K9 Academy does a lot to support the rescues in our area, we also support good, reputable breeders. Breeding is a science, it's an art, and it takes dedication to quality and incalculable amounts of time and money to produce quality, well-bred pups. I truly believe that good breeders aren't out to make a profit; they love their breed, they're passionate about what they do, and they work hard to produce healthy dogs with good temperaments and/or working abilities. I believe that the decision to adopt versus buy a puppy is up to the individual, and I support people in whichever route they take. As an owner of four dogs (two rescues and two purebreds), I believe every dog is a gift and a blessing.
Good breeders have websites where they share information regarding their males, females, upcoming litters, health guarantees and contact information. When reviewing a breeder's website, here's what to look for:
HEALTH TESTING
Instead of wasting time on the home page where many breeders woo readers with flashy words like "Champion Bloodlines" and "Health Tested" in large, bold font, the first thing I do is click on "Males." From there, I look at the first male listed. Is he health tested?  A good breeder screens for health related issues. For a complete list of health tests according to breed, click here. If in fact the dog is health tested, what are the results? For example, with the German Shepherd Dog (GSD) breed, I look for OFAs to find out if the dog has been screened for Hip and Elbow Dysplasia. There are GSD breeders out there who claim their dogs have been tested and will say something like "OFA GOOD" or "OFA EXCELLENT" when, in fact, their dog are not. Always cross-check health testing information. For OFA results, go to www.ofa.org and enter the dog's registered name into the left-hand column where it says "Search OFA for health tested dogs." PennHIP is another way to check hips, and in Germany dogs are evaluated by the SV ratings system for both hips and elbows. All scores are valid but must be confirmed. Don't just take the breeder's word for it.
If the male is not health tested, move on. You don't want a puppy from a breeder who doesn't health test their dogs.
TITLES
If the male is health tested, the next thing to look for is titles. While titles are not necessary, the majority of good breeders title their dogs in something the breed is known for, such as protection sports, agility, lure coursing, conformation, rally etc. Show titles are great, and for many non-working breeds, conformation titles are very popular. For working breeds, however, you should see a title that shows the dog possesses working abilities akin to its breed standard. In the German Shepherd, for example, titles from working dog sports like IPO and Schutzhund are commonplace.
PEDIGREE INFORMATION
Next, check out the pedigree. This is where a lot of people get lost, because pedigrees are long and confusing, and a lot of the time if you aren't familiar with the breed, you don't know what you're looking for. Look for the two things mentioned above: Health testing and titles. Go at least three generations back and check for both. Cross-check health testing to confirm all claims. Pedigrees are something to look at now and discuss later. A good breeder will be able to explain pedigrees and bloodlines and will know very specific things about each of the dogs in it for many generations back. Pedigrees provide a wealth of information. For example, knowing a puppy's ancestors can sometimes be a good indicator in regards to expected health, temperament, conformation and/or working abilities.
After you check everything for the first male, check for health testing, titling and pedigree information for the female. If the female meets your criteria, check other dogs on the page. Sometimes, breeders have one or two quality dogs and lots of other subpar dogs. A good breeder only breeds the best of the best, oftentimes using outside dogs to improve lines, and would never consider breeding a dog with bad hips, no titles and unimpressive pedigrees. Many breeders will list prospective dogs – dogs who they're raising in hopes of someday breeding – if these dogs don't have health testing done, titles etc, chances are it's because they're too young. It doesn't mean the breeder is using the dog in their breeding program, it's just a prospect.
WARM, FUZZY STUFF
Finally, I look for the warm, fuzzy stuff: Pictures, videos, descriptions of the dogs and, of course, current and/or upcoming litter information. I read the About section to find out more about the breeder(s), their history with the breed, where they're located etc. I look at social media, reviews and testimonials, updates – all the stuff that most people look at first. A good breeder is a hobby breeder who only has a few litters per year. They live with their dogs and treat them like family members. They readily post information, litter expectations, prices and more. Their puppy contract is usually available, they have a health guarantee on their puppies, and they list valid contact information (phone number, email address, PO box or home address etc).
Once you've narrowed down the list of potential breeders, contact the breeder and ask all the questions you have. Some breeders, especially hobby breeders, may take a few days to respond. They have full-time jobs and do this as a hobby, so be patient in waiting for a response. Have a list of questions prepared ahead of time to ask the breeder and, if the breeder is in your area, find out if it's possible to visit. A good breeder will always let you come visit their facility and/or home. In fact, many good breeders require a visit prior to letting you place a deposit. A good breeder has just as many questions for you as you do for them. And remember, a good breeder is an expert in regards to their particular breed or breeds. They know exactly what types of dogs they produce, and they know what types of homes/families are a good fit for the dog. If you think you've picked the right breed, but the breeder won't allow you to purchase one of their puppies, get a second opinion from a different breeder and then take it from there. You may not have selected the appropriate breed in the first place, and a good breeder who's invested countless time, money and dedication to their program simply will not let their puppies go to just anyone. Don't take offense to it; that breeder just did you a favor and saved you from a lifetime of headaches, torn curtains and sleepless nights. Think of it this way: A heart doctor is an expert in his particular field. You wouldn't challenge his assessment, would you? Let breeders do their job and protect the breed they love.
I hope you find this blog post helpful. If this information helps just one person say "No" to a backyard breeder and "Yes" to a reputable breeder, this article has proven itself useful. If you've found this intriguing, and you want to continue learning more, click here, here and here for more articles and information. If you're especially nerdy like me, I recommend a book called "Practical Genetics for Dog Breeders" by Malcolm B. Willis.
I am compiling a list of recommended breeders here in the United States. Click here to find out who they are! Have a breeder you recommend? Please send us their website so we can have a look.
Thanks for reading!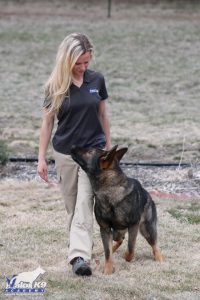 Amy Pishner is the Owner and Head Trainer of Valor K9 Academy, LLC. She uses a balanced approach to training and is triple certified through Starmark Academy, Vohne Liche Kennels and The Michael Ellis School for Dog Trainers. Amy specializes in obedience and behavior rehabilitation training for dogs of all ages and breeds. Amy can be reached by email at info@valork9academy.com.
Recommended Posts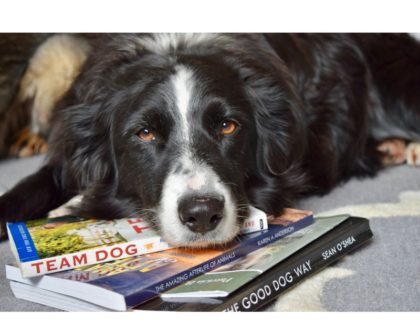 March 04, 2018
February 18, 2018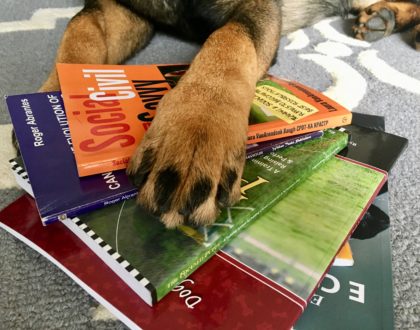 February 11, 2018