---
Meet Dana's Pack!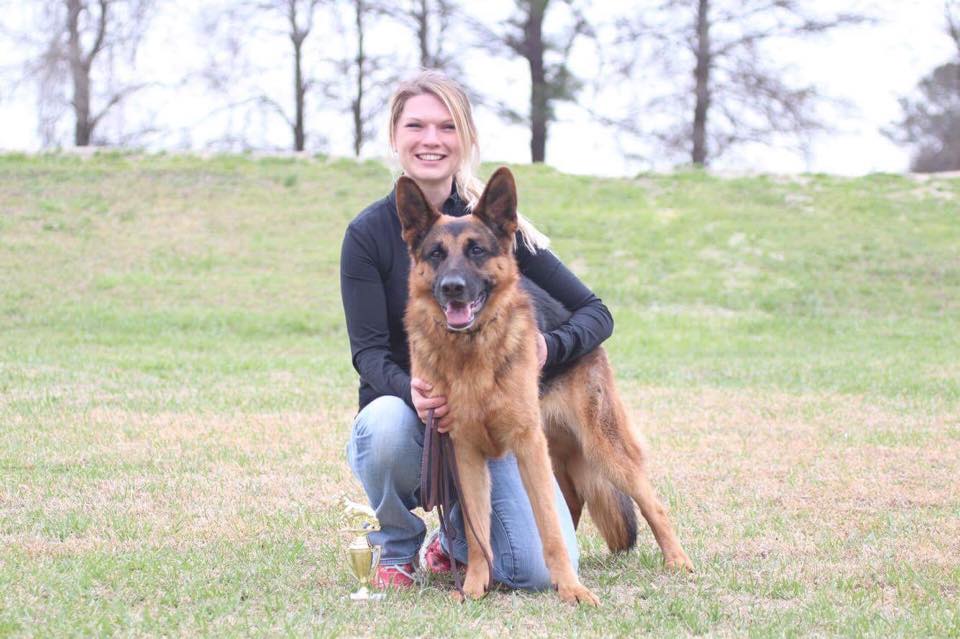 We asked VK9-Chattanooga Head Trainer Dana O'Lone Long to tell us about her pack.
Here's what she said:
"As a lifelong animal lover, I have had the pleasure of owning many dogs over the years. All of them have taught me something & played a role in not only the trainer that I am today, but the person that I am today. To touch on all of them would keep us here for far too long but I'd like to take the opportunity to introduce you to our current pack here in Tennessee – Isadora, Charlie & Yedi. 
"Isadora gets the honor of being first as she's the oldest of our pack. Izzy is a 10 year old Italian Greyhound that I adopted as a young puppy because she had "something wrong with her throat" & her breeder couldn't sell her (which, of course, is a terrible reason to get a puppy, but here we are). As it turns out, what was wrong with Izzy was a medical condition called congenital megaesophagus and subsequent aspiration pneumonia. I'll fast forward through her rather complex medical history & say that, despite it all, Izzy is a wonderful member of our current pack. In hindsight, I could have done a better job on her overall socialization, but she was so sick for so long, it was very difficult to get her out in public. Even so, she is a very intelligent girl & is especially social with dogs of all sizes. She is very confident & trusting for her size (a solid 10 pounds on a good day) & is an integral part of the training I'm able to do with client dogs. Izzy loves being able to to cuddle with anyone & is as well-mannered as our larger dogs.
"Next up is Charlie, our 4 year old German Shepherd Dog. When Nick & I first started dating in 2011, I had 4 personal dogs. We were therefore not in a hurry to add to our pack but both agreed that when the time was right, we wanted a German Shepherd. Growing up, I'd always had rescued dogs of various breeds, but for our first Shepherd we wanted to set ourselves up for success as much as possible. So in 2013 I started my research to find the perfect breeder! I am a firm believer in finding a breeder that is doing their best to improve their breed & that's exactly what we found at Kennels von Lotta in Atlanta. We had previously decided that a high-drive working line dog would not be a good fit for our family so we elected to find a puppy of West German Showlines. Kennels von Lotta specializes in West German Showlines & they breed specifically for health & temperament. When we first met Charlie's mom, she ran out to greet us with her Kong toy in her mouth, leaning against our legs for affection – exactly the temperament we were looking for! We picked Charlie out of two other males, brought him home March 21st, 2014, and have been smitten with him ever since.
"Charlie is exactly what we were looking for – a lower drive, easy-going, sweet-natured, intelligent boy. He thinks that people were put on this planet to pet him, & I joke that he has a big head knowing how handsome he is. Over the years, Charlie has played a giant role in helped me become the trainer that I am today. As my job transitioned from veterinary technician to full-time professional trainer, his role transitioned from a relatively well-behaved family pet to my demo dog. He grew with me & our relationship improved even more so. Charlie learned to not only love me, but to trust & respect me and because of that, we have a dog that will try just about anything we ask of him. Because he is lower drive, Charlie can be a bit of a challenge to motivate so I have worked extra hard to get him to where we are today. That is in no way a criticism of him, he is exactly what we asked for, and he has been so incredibly forgiving as we learn together.
"Charlie's favorite things are attention from people, splashing at the lake & herding sheep. Charlie & I earned his Canine Good Citizen title with Amy (Pishner) & have since dabbled in agility, nosework, protection, tracking & conformation. Charlie's registered title is SG1 Ivo von Lotta CGC and we are currently working towards earning his BH title to add to that!

"Last, but certainly not least, is our Yedi. Yedi is a 1 year old Belgian Malinois that Nick & I adopted in February of 2017. Yedi originally came to me as a 12 week old reactive, insecure, spastic "German Shepherd" puppy that belonged to a client wanting a Service Dog. I spent a month working with him, helping him to become an obedient, motivated, neutral dog & he did a wonderful job in training. He is very food-motivated & incredibly smart. He is the kind of dog that just needs the directions and he will try it. Yedi ended up not being a great fit for his previous family and subsequently rejoined ours.
"Yedi is so very different from Charlie. Where Charlie is drawn towards people, Yedi is more neutral & reserved. He loves affection & attention from myself & Nick, and has grown considerably in his social skills with strangers, but he is ultimately unconcerned with attention from them. Where Charlie can be tough to motivate sometimes, Yedi is significantly easier – pull out food or a tug & he lights up. I have worked very hard with him over the past year to help him become a more confident family member & he has thrived on the opportunity. Yedi loves NoseWork, running, and trying just about anything new I can show him how to do!
"While I could talk about our dogs for days, hopefully the short synopsis gives you an idea of what our little pack is like. All three of them get along well & play their own part in helping me train dogs with Valor."
-Dana O'Lone Long is the Head Trainer for our Chattanooga, TN, location. She specializes in puppy training, basic obedience and behavior rehabilitation training. Dana and her husband, Nick, live in Hixson, TN.
Recommended Posts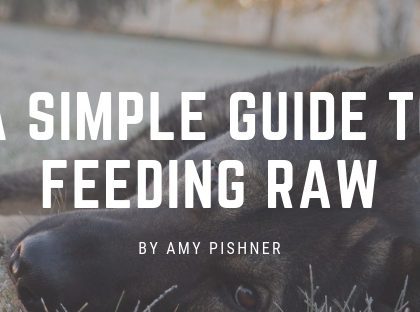 October 31, 2018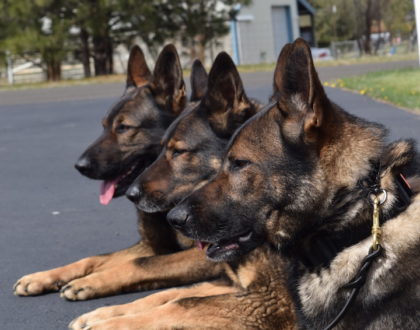 October 19, 2018