---
A Tribute to Man's Best Friend (and the man they loved)
On February 2nd, 2018, one of my good friends lost two of his dogs in a horrific hiking accident. What happened to Frank and his wife is something that should never happen to anyone, and yet it seems that bad things happen to good people. Anubis and Siri fell through the ice on a semi-frozen lake in a remote area and couldn't escape. Nothing Frank did could save them. They fought for an hour to stay alive, and finally their bodies gave out. I don't want to talk about the way they died; I want to share with you the way they lived.
Frank gave his dogs the life most dogs dream of: a life filled with leadership, love, activity and affection. Anubis and Siri, as well as Frank's other two dogs, Sadie and Lucky who made it out of the accident alive, were no ordinary dogs. They were high drive working dogs who need daily exercise, training and mental stimulation. They're the kind of dogs where if you don't work with them, or if you don't know how to work with them, they'll drive you crazy. But if you understand them, and your skill matches their ability they're the greatest dogs you'll ever know and own. Dogs that will do anything for you. Dogs that are so versatile, so capable and so motivated. Dogs with whom anything is possible.
And Frank did everything with them. Hiking, running, frisbee, agility, bite work, nose work, you name it. He gave those dogs the life most dogs only dream of. Everything they did together – from exercise to grooming to training – was done to the absolute best of Frank's abilities and the way he loved those dogs was obvious, and it was real, and it was inspirational.
You see, Frank recorded much of what he did with the dogs and shared their adventurous with all of us on Instagram (@Fritter11). So we got to see the day-in and day-out of their lives together. We got to experience the teamwork, the camaraderie, the relationship. Frank epitomizes the beauty of what true balanced training can do for dogs.
What authors write about, and what I teach to my clients, is what Frank lived daily with his dogs.
And it was a beautiful thing to see.
I had the honor of meeting Frank and his pack in the summer of 2016, and it was absolutely one of the most inspirational adventures. Together with my dog, Havok, we hiked and trained together, and I cherished each moment as I witnessed the beauty of an incredible working relationship between a man and his four incredible dogs.
I wish more than anything that people could understand what they're missing out on by not having that kind of relationship with their dogs. The kind of relationship where you love to train together, work hard together, bleed, sweat and cry together. Where the core of the relationship is love, pure and unconditional. Where you learn together, grow together, and live large together.
What I find most incredible is that Frank – who has no formal dog training experience – reformed two dogs that other trainers had given up on. Two dogs that were deemed "untrainable," one of which was going to be put down for behavior issues. Frank took those dogs in, and transformed them. He saw the good in them, and he worked hard to bring that out, to help them become their very best. And they blossomed under his leadership, his guidance, the structure and love he provided to them. He knew just what they needed, he knew their shortcomings, and he never gave up on them. Their lives may have been short – and they were taken too soon – but they lived a great life. And in my opinion living an incredibly short life is better than living a long, sad and lonely life.
Frank, thank you for your transparency, your passion and your dedication to man's best friend. Thank you for inspiring us daily not only with your words but your actions, and the way you live your life. All of us who know you mourn with you. We're all so sorry for your pain. Nothing we can do will ever bring them back, but we are all here for you. And we love you.
RIP Anubis and Siri. They're in a good place now. A place where every day is beautiful, and they're surrounded by loved ones. They'll be waiting for you on the other side, Frank, and someday you will see them again.
Recommended Posts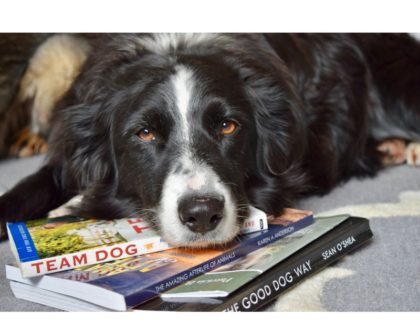 March 04, 2018
February 18, 2018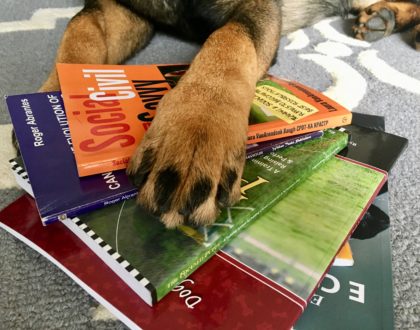 February 11, 2018