---
February Books in Review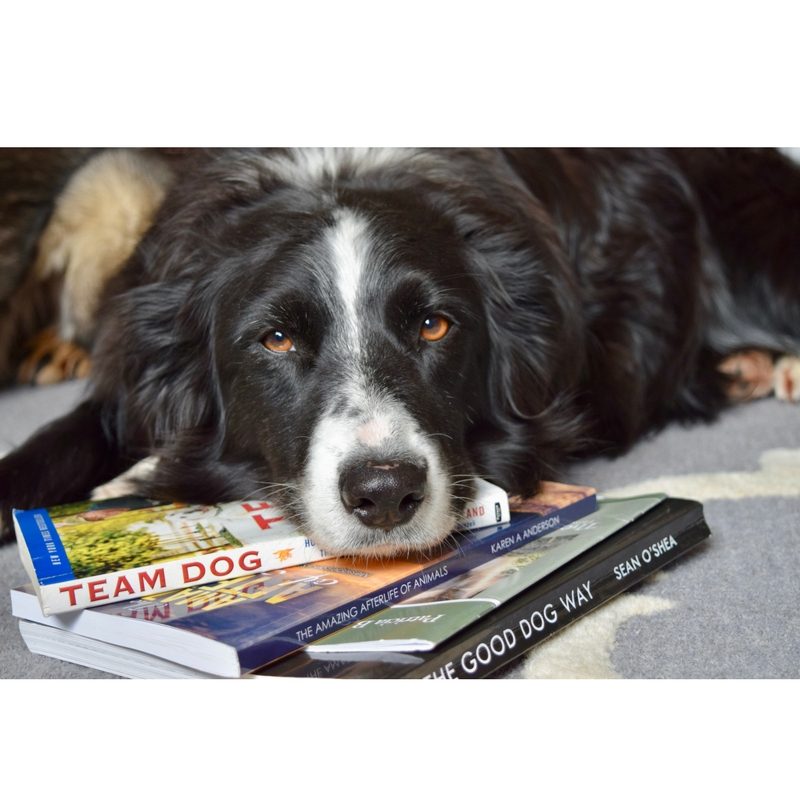 Hi Everybody! This year I plan to read and review 52 books on a variety of topics: dogs, dog training, entrepreneurship, finances and more. If you missed the January Books #1-6 in Review, click here. Below you'll find the books I read this month. Comments and questions welcome!
Book #7
"The Amazing Afterlife of Animals" by Karen Anderson
This is a fantastic book. It has solid background information and good content with an easy flow that's enjoyable to read. Regardless of your personal beliefs in regards to the afterlife, I think it's important to open your mind to new ideas and possibilities. This book answered a lot of questions I had and really made sense to me. If you're curious about the topic, or have a pet who's about to pass away or recently passed away, I highly recommend this book. It's great for beginners and doesn't try to push or persuade. Put your skepticism aside for a bit and give it a try. (152 pages, 0 typos, 5 stars)
Book #8
"Team Dog" by Mike Ritland
The first time I read "Team Dog" I thought to myself: If I were to ever write a book, it'd be a lot like this one! There is a clear resemblance between Ritland's approach to training and mine. Our philosophies mirror each other in many ways. This book is great for beginners and focuses on what it takes to have a healthy owner-dog relationship. While it doesn't really go in depth on any one topic, it touches briefly on a variety of topics with a special emphasis on trust and respect. In reading this book for a second time I will say that it wasn't as exciting but is still a good book. I highly recommend this book for new dog owners and those interested in the world of training. (230 pages, 0 typos, 5 stars)
Book #9
"The Good Dog Way" by Sean O'Shea
I started reading this book last year when it first came out, but I never finished and now I know why: This book will give you a headache. The huge font, low quality photos, entire pages of blank space and irregular font sizes combined with a scattered layout and extremely casual writing style will make you want to gauge your eyes out. The book is 219 pages but could probably be condensed into a 50 page book/booklet if it were put together like a real book. I was blown away by the number of typos and annoyed by how many times O'Shea wrote the word "stuff." He also misquotes two people in the beginning of the book by assigning the same leadership quote to two different people. That said, the actual content is good and much aligns with my approach in rehabilitating red-zone cases. Fortunately, none of the content was new to me which means I'll never have to read this book again. If you're going to read this book, take an Aspirin first. (219 pages, 42 typos, 93 "stuff"s, 2 stars)
Book #10
"The Cautious Canine" by Patricia McConnell
This booklet discusses what counter-conditioning is and how it can be used to help rehabilitate fearful dogs, specifically dogs afraid of new people/strangers. The booklet itself is good, but some of the advice it gives is laughable. Save yourself the four dollars and 46 cents and Google "counter conditioning dogs" to get the same information but for free. (29 pages, 3 typos, 3 stars)
-Amy Pishner is the Owner of Valor K9 Academy, LLC, and the Head Trainer for Valor K9 Academy – Spokane. She specializes in puppy training, basic through advanced obedience, and behavior rehabilitation training. She lives in Medical Lake, WA, with her husband and four dogs.
Recommended Posts
February 18, 2018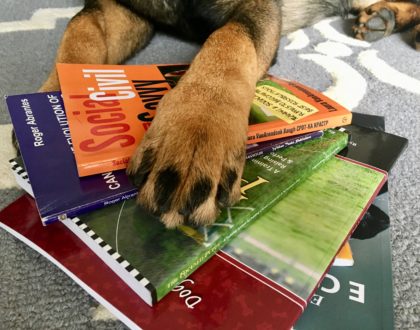 February 11, 2018