Our Training Philosophy
Communication, Motivation, Relationship
We are balanced dog trainers. That means we are specially skilled at each aspect of training and customize our training approach 100% to each individual dog. We believe strongly in the importance of a good training foundation so we use positive reinforcement to teach basic commands and behaviors. We focus on confidence building, the relationship between owner and dog, structure, rules and meeting the basic needs of each dog. Once dogs in training have a solid foundation, we use training collars, such as prong collars and remote e-collars, as needed, to make sure the training is reliable in public and around distractions. We never train using force or intimidation. Our training always has the dog's best interest at heart and we use body language, treats, rewards and praise to help communicate with the dog and reward the dog for good behavior.
Our training focuses on three key principles: Communication, Motivation and Relationship. We communicate with the dog to teach him what we want. We motivate the dog to be obedient and responsive to commands. And our goal is to have a good, working relationship with the dog so that the dog is obedient without relying on rewards only. Our training is all about common sense and doing what's right for both the owners and the dogs.
Valor K9 Academy offers top-notch training for dogs of all ages and breeds. We specialize in puppy training, on and off leash obedience and behavior rehabilitation training. Our services include private lessons, group classes, board & train programs, stay & play private boarding, shadow programs, seminars and more. We offer complimentary consultations for prospective clients. This allows us to meet you, get to know your dog, answer your questions and give you a tour of our facility.
Our standard is excellence. We are proud of what we do, and we love the clients we serve. If you're looking for a trainer who cares about every part of your dog's quality of life and training, look no further. We have a long list of satisfied clients and more than 350 5-star reviews on Google, Yelp and Facebook.
We offer three training locations: Spokane, WA; Boise, ID; and Chattanooga, TN.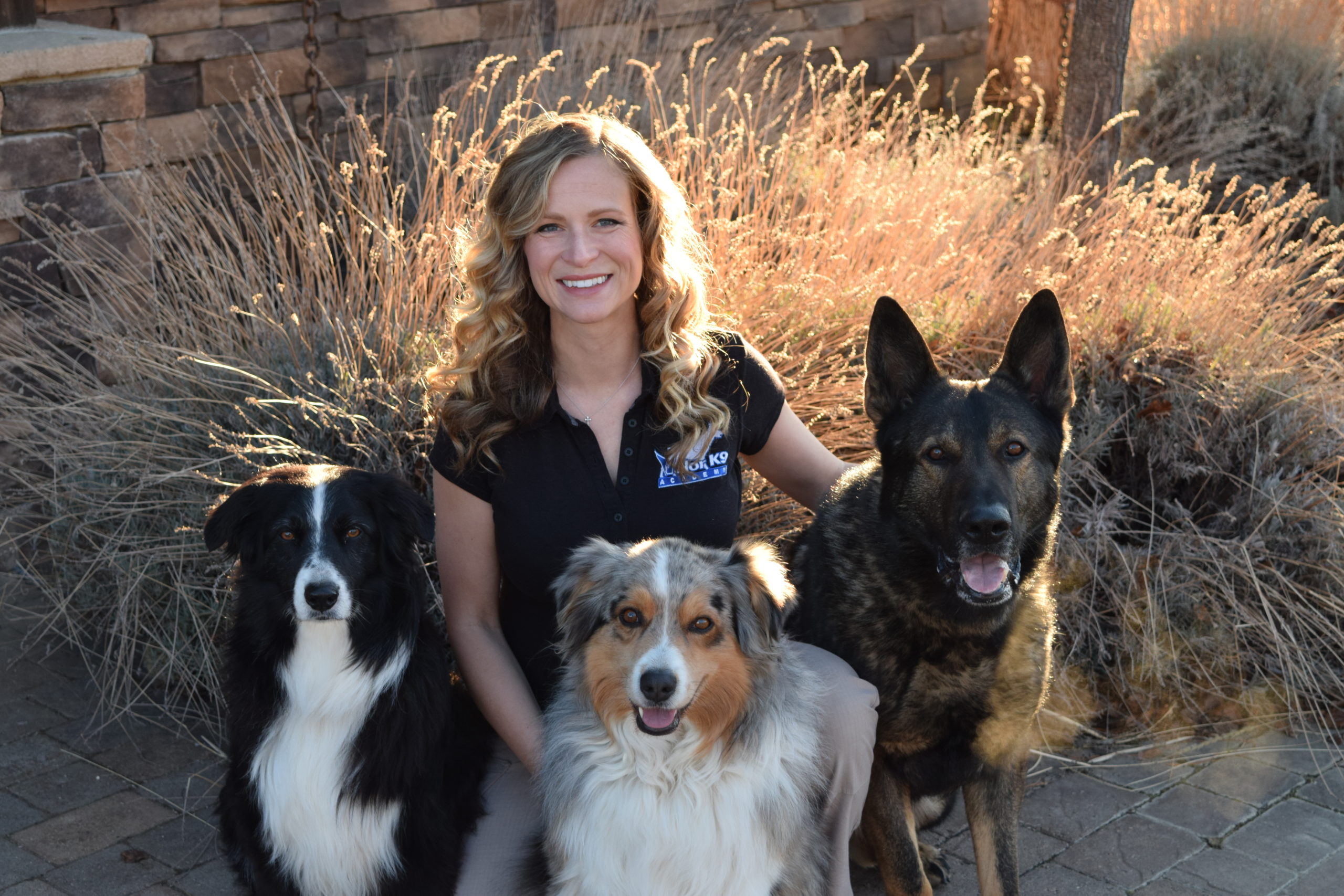 Amy Pishner is the Owner and Head Trainer of Valor K9 Academy. She founded the company in 2014 and now manages the three locations and online program. Amy is triple certified through The Michael Ellis School for Dog Trainers, Starmark Academy and Vohne Liche Kennels. She has trained thousands of dogs, has directly trained all of the trainers on staff and offers mentoring for dog trainers around the world. Prior to training dogs, Amy served in the United States Air Force as an Intelligence Specialist. She has Bachelor's Degrees in International Political Economy and Spanish from Carthage College in Wisconsin. Her hobbies include running, hiking and training her three dogs: Havok, Yedi and Zoey. Amy and her husband, Justin, reside in Horseshoe Bend, Idaho, with their daughter, Emma.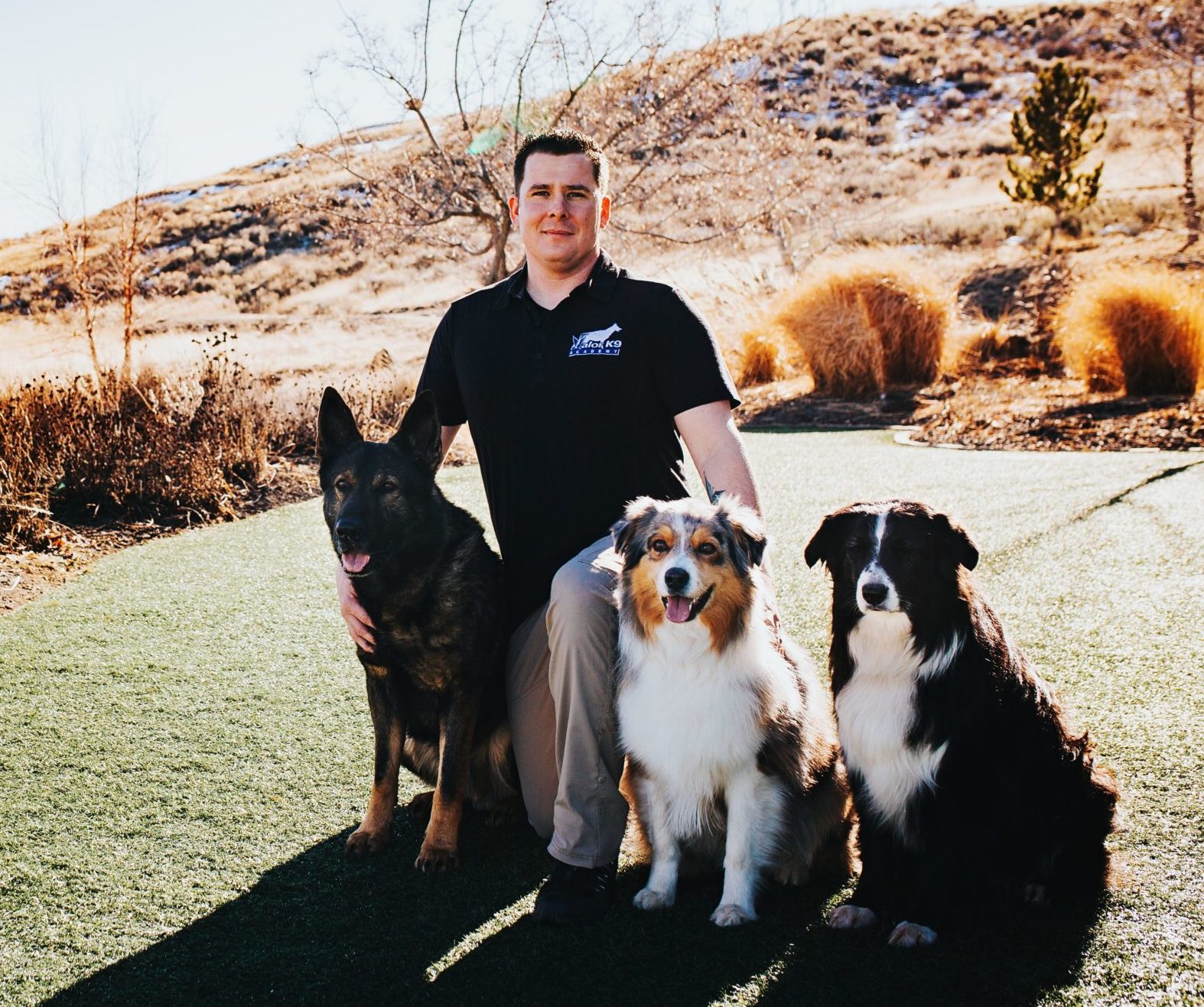 Justin Pishner is the Owner and Manager of Valor K9 Academy's three locations. He oversees operations, develops curriculum and works as lead project manager. Prior to joining Valor full-time in April 2019, Justin served 15 years active duty in the United States Air Force as a Master Survival Instructor. He deployed numerous times in support of Operation Iraqi Freedom and Operation Enduring Freedom where he worked alongside Military Cadaver Dogs. Justin currently serves as a Traditional Guardsman in the Idaho National Guard. He enjoys riding his Harley, hunting and spending time with family. Originally from Boise, Justin, Amy and their daughter, Emma, now reside in Horseshoe Bend, Idaho, with their three dogs: Zoey, Havok and Yedi.