[distance type="4″][distance type="4″]
[distance type="4″]
[distance][webnus-divider type="9″ lspan="Our Programs"][distance]
Valor K9 Academy's board & train programs are designed to offer expert dog training for all your needs. From puppy training to basic through advanced off leash obedience and personal protection dog training, our custom programs get amazing results! In this program, your dog lives with Head Trainer Amy Pishner in her home and receives 1-2 hours of training per day plus exercise on 33 acres of land, socialization and top notch care. Located in Horseshoe Bend, Idaho.
[distance]
 Puppy Head Start Program
Allow a professional trainer to get your new puppy off to the right start by raising him or her in their own home. This program focuses on housebreaking, crate training, socialization, basic commands, manners, and laying a solid foundation for future training. Your puppy will learn to love learning, and be ready for success as a confident, well-socialized family companion! Private lessons with your puppy's trainer are included. This program is for puppies under six months.
Socialization:
People
Places
Sights
Sounds
Surfaces
Animals
Field Trips
Introduction to Obedience & Manners:
Sit
Down
Stay
Heel
Come
Place
Crate
Wait
Leave it
No jumping
No play biting/mouthing
Calm in crate
Walking on treadmill
Clicker training
Marker training
FitPAWS
$2300 for 2 weeks or $4200 for 4 weeks
Next openings:
Starting Aug 12-14th (two week BnT)
Starting Sept 23rd-25th (two or four week BnT)
Contact Head Trainer Amy Pishner for more information: info@valork9academy.com.
[distance][distance]
[distance]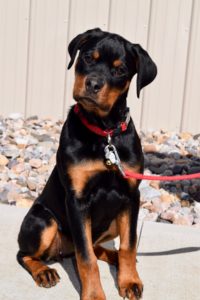 [distance]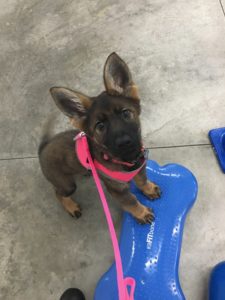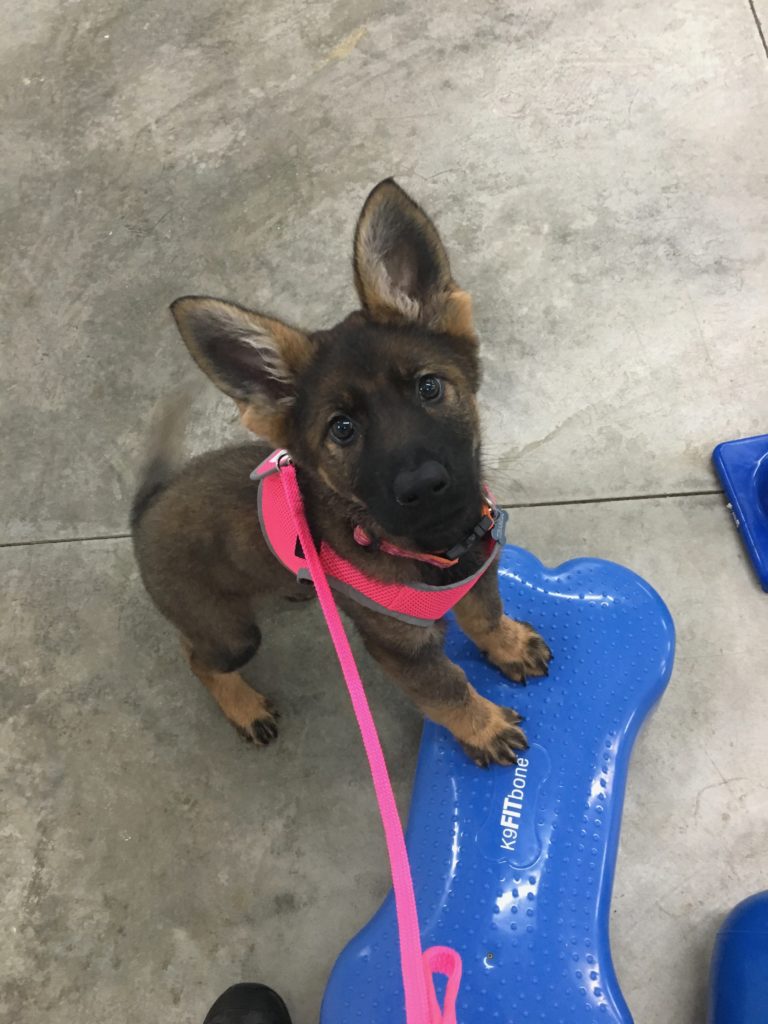 [distance]
Good Dog Board & Train
In this program, your dog is professionally trained through a comprehensive program tailored to suit his or her individual history and temperament. Goals include training reliable responses to basic commands, e-collar off leash training and resolving common behavior problems, with an emphasis on building engagement through positive reinforcement. Commands include: name recognition, sit/stay, down/stay, loose leash heel, come, place, leave it, wait and crate. The Good Dog program also covers treadmill training, FitPAWS training and field trips. It includes a custom training manual and private lessons with your dog's trainer. For friendly dogs six months and up.
Obedience Skills:
Sit
Down
Stay
Heel
Come
Place
Crate Manners
Threshold Training
Walking on Treadmill
FitPAWS
Off Leash Remote Collar Recall
Field Trips to Proof Training
Home Manners & Problem Prevention:
Confidence Building
Communication
Motivation
Relationship
Structure
Boundaries
Appropriate Social Interactions
Calm for Grooming
Calm in Car
$3997 3500 for 3 weeks
Next openings:
Starting June 22nd-24th (BOOKED)
Starting Sept 23th-25th (AVAILABLE)
Contact Head Trainer Amy Pishner for more information: info@valork9academy.com.
[distance][distance]
[distance]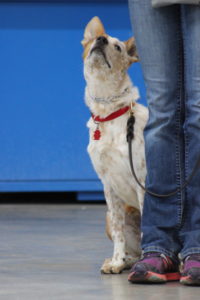 [distance]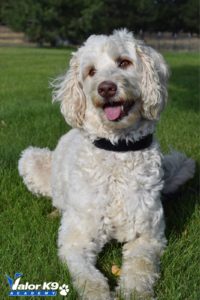 [distance]
Custom Board & Train
This program is designed for dogs with specific training goals, such as tune-up training, personal protection, service work, weight loss and more. We find out what your exact goals are, and then lay out a training plan to meet and exceed your expectations. We require a pre-training consultation first so we can meet and so that we can evaluate your dog's behavior prior to starting the program. Program includes a custom training manual and private lessons with your dog's trainer. For dogs of all ages.
$1300 per week
Next opening:
August 3-10 (BOOKED)
Contact Head Trainer Amy Pishner for more information: info@valork9academy.com.
Please contact us to be put on our wait list.
[distance][distance]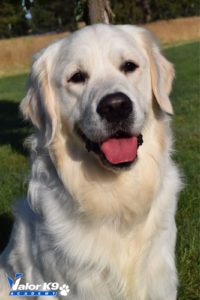 [distance][distance]
[testimonial_slider][testimonial_item name="Carol Sobson" testimonial_content="To say Amy worked wonders with our two dogs would be an understatement. She calmed the chaos within our home. Cannot recommend Valor K9 enough. Amazing individuals doing amazing work."][testimonial_item name="Shelley Rosenberger" testimonial_content="Amy has an outstanding board and train program., She took our big dog from puppy to young adult now allowing him to be part of all aspects of both work and home routines. She went above and beyond making sure her training was the right fit for us and our lifestyle but most importantly our dog. Valor K9 is top notch!"][testimonial_item name="Kristi Nelson" testimonial_content="I can't even begin to say how amazing Valor K9 training is! Amy truly saved our dog! I was desperate and without hope. I didn't think our dog could stay with us any longer. His behavior was unpredictable, scary and not acceptable for our family! After reading Amy's web page and watching almost ALL of her Youtube videos, I knew she was the trainer for us. She worked not only with our dog, but our entire family. She taught us how to be pack leaders, she taught us how gain our dogs trust and respect, she taught us how to "play" with our dog. We now have harmony in our home. Our dog hasn't had one misbehavior since the bulk of his training in the Fall of 2017! For us, it was a process. One that is continual for us and our dog, but it's been more than worth it!"][testimonial_item name="Dawn Zoesch" testimonial_content="I cannot say enough good signs about Amy and her training abilities. My 1 year old dog went there for the 14 Day Board and Train and I cannot believe the difference. No more jumping on people, chewing up things, or bolting. I have never looked into training before now and so glad that we did. We have a dog that actually has good manners, listens so well, and she even seems happier with herself. Amy keeps you posted the whole time, on social media ad well as personal contact via emails and test, so you feel a part of the whole process. Thank you, Amy, for everything! You are so good at what you do and so pleasant to work with!"][testimonial_item name="Scott Swan" testimonial_content="When we dropped Billie off for her board and train and met met Amy for the first time, we could tell how much she loved dogs and training them. When it was time for us to go Amy took Billie walking, I think so she wouldn't see us going. And I thought she's in good hands, I wasn't mistaken. It's like night and day. Sue and I have talked about getting Billie a companion, I will definitely drive to Spokane (a two day trip both ways) if we ever do, so Amy can train her and the youngster gets a good education."][testimonial_item name="Joli Anderson" testimonial_content="On a warm afternoon last fall, I was intrigued as the host of the event benefitting a local animal shelter introduced the experienced dog trainer, Amy Glunn. As she stepped onto the field, I was spellbound, absolutely spellbound, as she guided her dog through a series of commands. Within moments, I knew Amy was far beyond dog trainer. She was far beyond "trainer"…she was a teacher in every sense. She taught with Patience. Knowledge. Experience. She elicited success from her canine and human students.
Upon completion of the "board and train" time, Amy reviewed with us every detail of their stay. Amy fully equipped both our dogs and us to continue in their success. Recently, our dogs passed the certification test to become therapy dogs! Thank you, Amy!!! Because of Amy, our dogs went from rescue dogs to therapy dogs!"][testimonial_item name="Rhonda Hicks" testimonial_content="I called 3 places when looking for trainers for my catahoula mix, Jupiter. I knew instantly from just talking on the phone that Amy, from Valor K9 Academy was the one for us. Jupiter was a 3 month old pup that was growing fast and starting to get aggressive with me, and he played a little too rough with my 3 yr old. I started out with lessons and ended up doing the 2 week board and train. Amy worked wonders with him, and at 5 months now he is great. I was so close to having to rehome him, and now I can't imagine life without him. My 3 yr old and I (and Jupiter) cannot thank Amy enough for everything. She really did make a difference in all of our lives."][testimonial_item name="Besma Talo" testimonial_content="Amy did a wonderful job with our puppy Bruno! As soon as we dropped him off with her two weeks ago, I was reassured that he was in good hands after meeting her and her dogs. She has a special gift with animals and made a big difference in Bruno. He is such a good obedient and confident puppy now. He used to get so excited and jump on people, be nervous and bark around other dogs, not anymore, Bruno is still playful but he is a well mannered little puppy. And she taught him many commands and helped us learn how to best deal with him. I can't say enough with how happy I am with her! Thank you Amy!!!"][testimonial_item name="Heather Whitley" testimonial_content="Our rescue poodle Rosie was a sweetheart with us alone, but a terror to our older dog and frightened of almost everyone else when we got her. She spent one month boarding and training with Amy and her pups and she's a completely different dog. She still loves us and is as playful as ever, but now she listens and obeys when we give her commands. In addition to obedience, she has gained confidence which allows her to greet people and animals out in the community without fear or aggression. We are extremely pleased with the results and highly recommend Amy to anyone who asks."][testimonial_item name="Melanie Hake" testimonial_content="Amy worked with our mini Australian shepherd dog for a board and train. She was able to undo all of her inappropriate year old behaviors and retrain her to be very obedient even with distractions present. Having her home for only a couple of hours, my boys were able to ride their bikes in the driveway while Sally sat and stayed. It was amazing! She used to jump on, nip at, and chase my boys but now she watches them play. Her change has been incredible and I now feel like Sally can be a larger part of our family. Sally seems to have control within herself and wants to work with us. She seems calm and in charge of her dog emotions. I am extremely pleased with her new behaviors and am very happy to have her home!"][testimonial_item name="Kenda Bishop" testimonial_content="Amy has been invaluable with the training of our GSD, Major. I didn't realize how over my head I was when we welcomed Major as a puppy. We already had one GSD, Jax, and were not expecting such a difference in temperament and behaviors. When Amy discusses the importance of breeders, trust her! Major started with her puppy class. He continued with agility, various drop in classes, obedience classes, private training and B&T. Amy and her staff have been amazing! Major has some issues and Amy never fails us. Her knowledge and expertise is superior to any trainer I have met. Amy's determination and skill has meant the world to us. There is no doubt in my mind Major would not be the awesome dog he is now, without her guidance and training techniques. Amy's love and passion for the proper training of all dogs is what I respect the most. I recommend Amy, and her staff at Valor K9 (including Justin) for all people looking for top-notch training from a top-notch trainer!"][testimonial_item name="Jeri Shay" testimonial_content="I have a 1 year old Mastiff that stole my heart therefore ruled the roost. I tried a training club where both Samba and I trained together but that didn't work well with her strength and the lack of mine. I did some research and after checking out a few clubs chose Valor K9. This was the hardest thing I had done leaving her there for two weeks but when I returned to pick her up and learned how to maintain her training it was the best thing ever. She's a teddy bear full of energy but listens to me. I had to go out of town a few days ago so I decided to see if Amy could board her. They we eager to have her come visit. I gave them a 5 star rating because of my experience but I must say with the excitement that Samba showed her trainer upon arriving for her stay over I would say she gives a 5+ rating S well. Thank you Amy for helping me enjoy my pup."][testimonial_item name="Lily Swanstrom" testimonial_content="When I came to Valor K9 Academy last year I had a dog who was red-zone aggressive towards strangers and most other dogs. He is a rescue who was abused by his previous owners and I really tried to help him myself, but there are some things in life you need a professional for, and Amy is that. She has always been straightforward and honest with me and we have come so far with my boy Falco. He was a 7 year old, 80 lb German Shepherd that didn't want treats, and didn't value praise; a dog who lacked confidence and could inflict a lot of harm. I had considered worst case options, but after his 45 day rehabilation I now know how to give him structure and advocate for him in all situations so that he can have a long happy life without harming anyone. Amy's balanced approach truly saved his life."][/testimonial_slider][distance]
Owner provides food for dog, treats for training and bones to chew on. Dogs must be fully vaccinated to attend training. Recommended equipment is not included in cost of training and may include training collar, place bed and/or e-collar and can be purchased at the end of program.
Our board and train program is small and caters to your individual dog. Dogs are worked with for 1-2 hours per day, or more. Dogs live with the trainers and go on multiple field trips in their final weeks of training for optimal results in your home and other locations.
[maxtitle maxtitle_content="Watch our training in action!"][distance type="2″]