[distance type="4″][distance type="4″]
[distance type="4″]
[distance type="3″]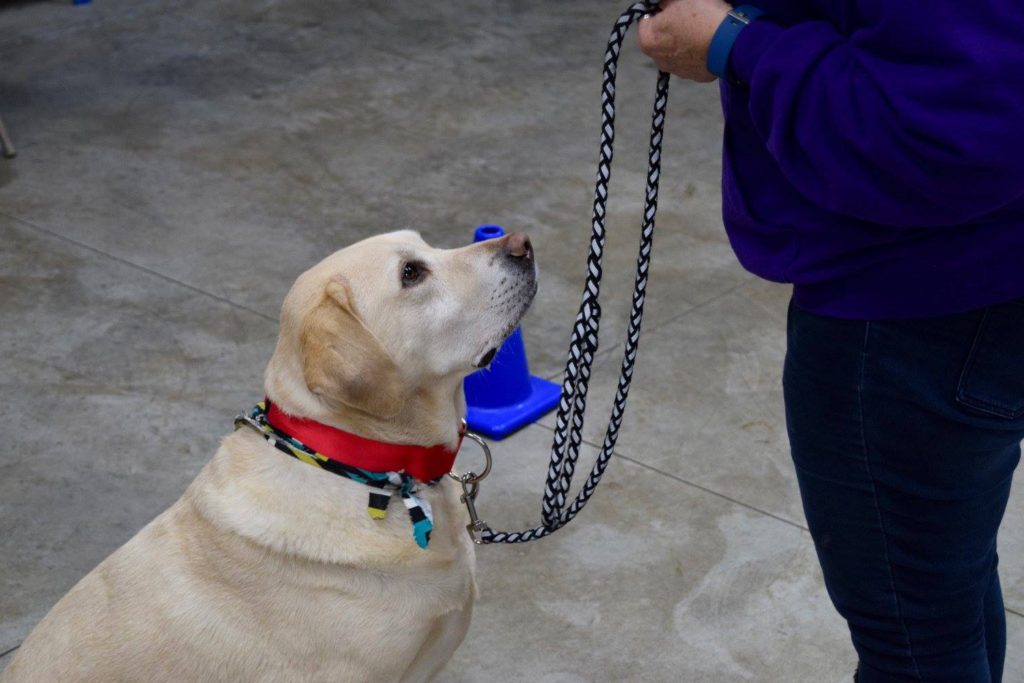 Professional, Affordable Small Group Training
If you're looking for a small group class to maximize your dog's learning, you've come to the right place! Valor K9 Academy is known for productive group classes where everyone has fun training. Our classes are 6-8 weeks long and allow 8-10 dogs per class. You'll walk away with a wealth of knowledge and a well-trained dog!
To participate in group classes, your dog must be:
 1. Friendly towards people (both adults and kids) both on and off leash
2. Friendly towards other dogs (of all sizes) both on and off leash
3. Comfortable in new environments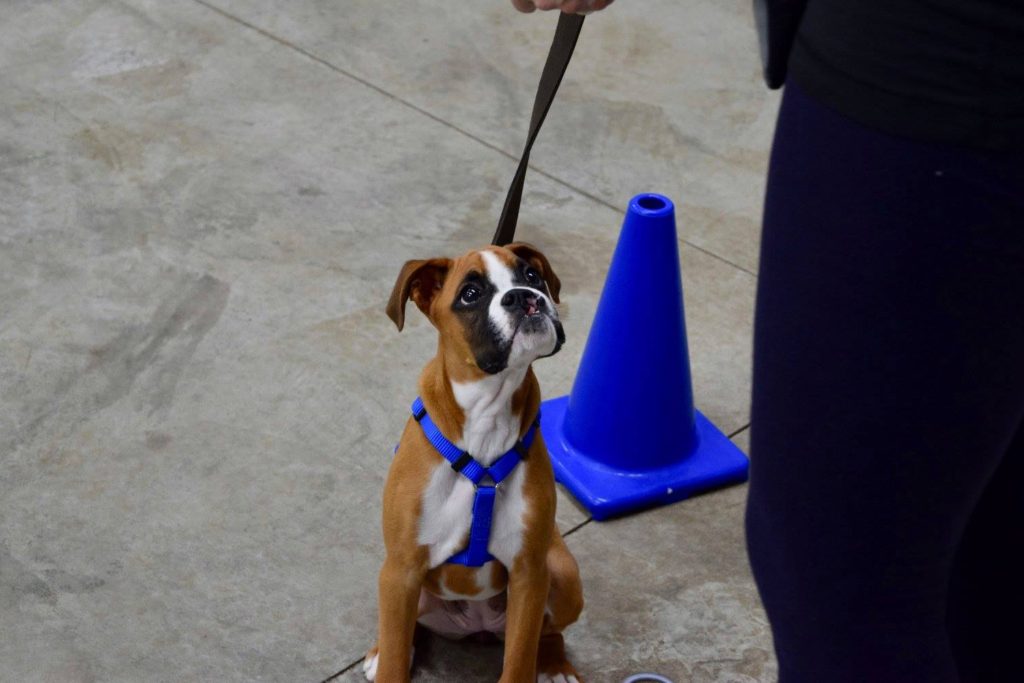 [distance type="2″]
"Puppy Class"
(For puppies 10-24 weeks of age)
$30 for one class session or $125 for five
This is a weekly drop-in puppy training class.
This is the perfect class for your new puppy! We use reward-based training methods that are scientifically-proven to set your puppy up for success. In one hour, we cover hands-on obedience, problem solving, puppy play and Q&A. Our training methods promote:
1. Creating an active learner
Active learners are puppies that learn through self-directed training how to make choices and try new things in order to be rewarded. Like infants and toddlers, puppies are highly intelligent and absorb information quickly and easily. We use early training to set puppies up for a lifetime of learning success!
2. Introduction to basic commands
In Puppy Class, we introduce puppies to commands such as sit, down, stay, heel and come in a way that's fun for you and your puppy!
3. Socialization and exposure
A puppy's most impressionable socialization period is from 4-16 weeks of age, and the socialization window typically extends to about 9 months of age. During this socialization period, it's critical to properly expose your puppy to new people, places, sights, sounds, surfaces and animals. We teach you the do's and don'ts of socialization, and we expose your puppy to a variety of novel things so that you get hands-on experience with good socialization techniques. 
4. Confidence building
Everything we do in class is geared towards building your puppy's confidence. From socialization and exposure to clicker training and FitPAWS, our curriculum builds good behaviors and promotes confident, well-socialized puppies.
5. Owner education
Is your puppy soiling in the house? Whining in the crate? Nipping at your kids? How about jumping up, digging or chewing? No worries. We set aside time at the end of class to answer your most pressing questions!
Class Schedule: Every Tuesday 6-7PM
From Feb 6th to May 29th, 2018
(fall/winter schedule TBA soon)
Location: Nooga Paws, 313 Manufacturers Rd. Suite 111, Chattanooga, TN 37405
Cost: Just $30 for one class or $125 for a bundle of 5 classes to use anytime
Free for rescues:  We're excited to announce that as of Feb 26th, 2018, drop-in puppy classes are now free for 501(c)3 rescue groups. If you're a non-profit organization with puppies in need of training, come join us!
New clients: Doors open 15 minutes before class begins. New clients, please arrive 10-15 minutes early to register and sign in.
Vaccines: We require that all puppies attending class receive at least their first set of vaccinations seven days prior to class.
What to Bring: a hungry puppy, lots of high value treats (small, non-crumbly treats such as Happy Howie's, hot dogs or pieces of cheese), treat pouch or container with lid, lightweight leash, harness, copy of shot records. Class is family-friendly so feel free to bring the kids!
You're welcome to send us an email letting us know you'll be coming or just show up for class. We look forward to meeting you!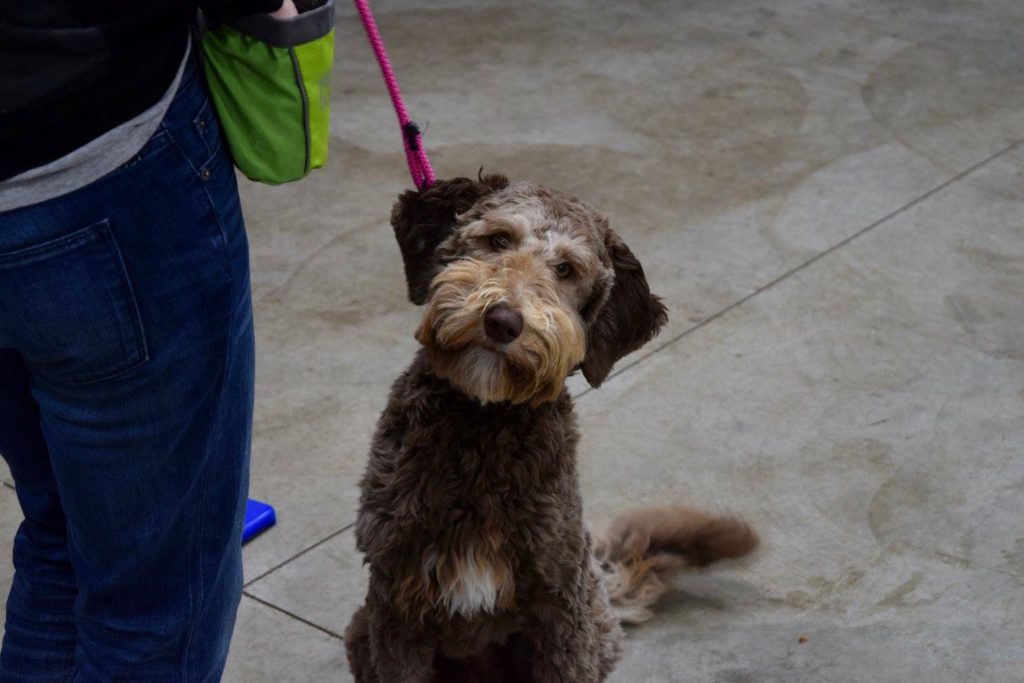 [distance type="2″]
"Basic Obedience"

(For dogs 6+ months of age)
$297
This is our foundation training class for obedience & manners.
If you have a newly-adopted dog, family pet or companion dog this is the perfect starter class! Basic Obedience Class at Valor K9 Academy covers the following key areas of training:
1. Basic commands
We start by building focus, then we teach Sit, Down, Stay, Heel, Come, Place and Leave it. We use reward-based training methods paired with a training collar as needed. All training is done on leash.
2. Place bed training
The place command is  a client favorite! The place bed is an elevated bed with defined edges, and dogs are trained to stay on it (stand, sit or lay). When you're cooking, cleaning or inviting guest into your home, you can send your dog to "Place" so he stays out of the way. It's a super helpful tool in adding structure to your dog's daily routine, and it helps dogs learn to relax on cue.
3. Loose leash heel
No more pulling you down the street! We're going to teach your dog to walk nicely on leash through the use of leash pressure, reward-based training techniques and training collars. By the end of class, your dog will go into heel position, walk on a loose leash next to you and automatically sit when you stop walking.
4. Manners around people and dogs
It's not enough for you to enjoy your dog – other people should too! By the end of this class, your dog will sit politely next to you when people approach with dogs to greet you, and he'll sit nicely for petting. Having a well-mannered dog makes life with your dog enjoyable.
At the end of this class, your dog will take a test that includes the following:
Sit politely next to you when someone greets you
Sit politely next to you when someone with a dog greets you
Sit on command and stay for 1 minute from 6 feet away
Down on command and stay for 2 minutes from 6 feet away
Come when called to front-sit from 20 feet away
Walk on a loose leash (L turn, R turn, about face, auto sit at stop)
Go to the place bed and stay (for 5 minutes with distractions)
Leave it (food refusal)
Our Feb/March 2018 class is full. Upcoming class schedule to be announced soon!
Cost: A $100 deposits towards the cost of training is required to save a spot for you in class. Email us to sign up!
Wait List: Interested in training with us but don't see a class that works for your schedule? Email us and we'll add you to the wait list. When a new class is announced, you'll be the first to know!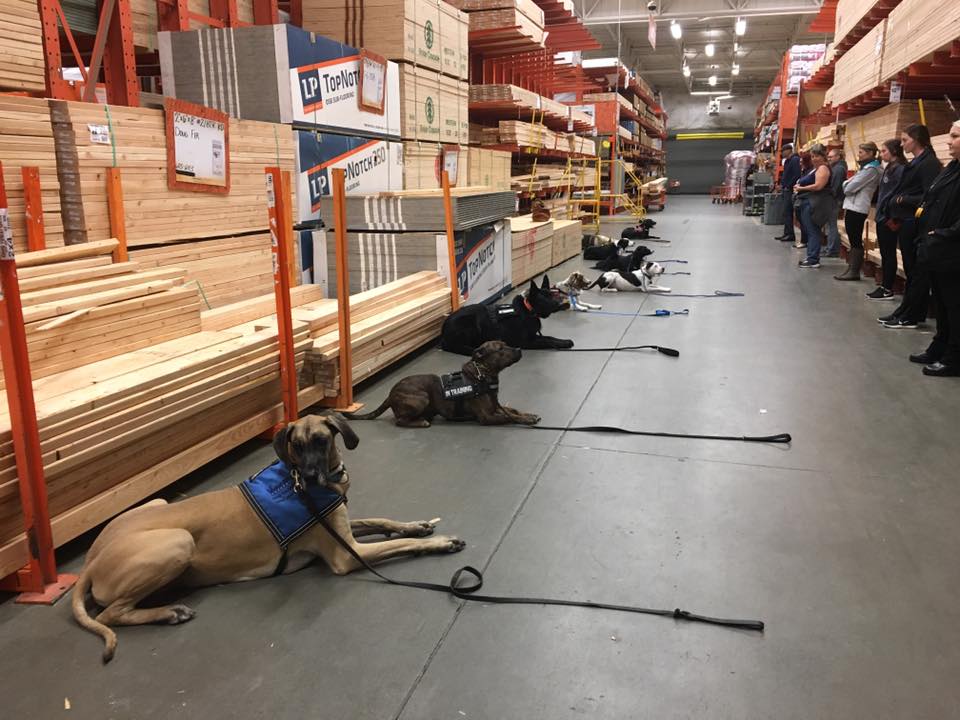 [distance type="2″]
"Intermediate Obedience"
(For dogs 9+ months of age)
$297
This is a challenging class that includes the AKC Good Citizen test!
This class is for dogs who have passed the Basic Obedience Test with a score of 80% or higher. In this class, we take your dog's training to a new level with obedience training that focuses heavily on the 3D's of training: Duration, Distance and Distractions and includes two tests: the AKC Good Citizen and the rigorous Intermediate Obedience test. Dogs must pass both tests in order to be considered for graduation.
Upcoming class schedule to be announced soon!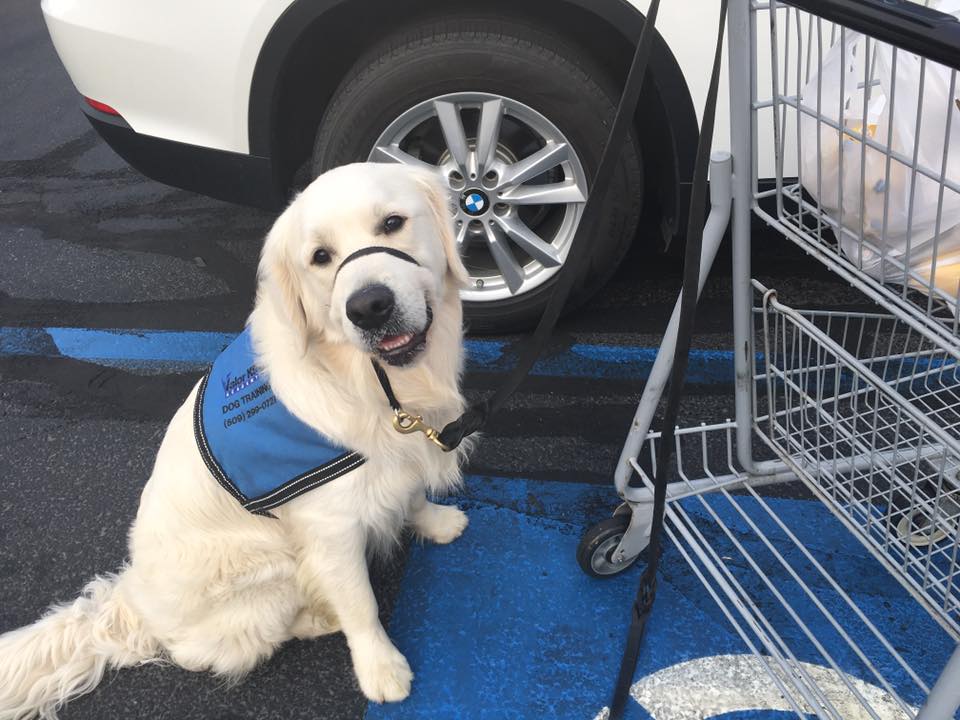 [distance type="2″][maxtitle maxtitle_content="What our clients say about group classes!"][testimonial_slider type="penta"][testimonial_item name="Jacara F." testimonial_content=""I love the thorough training and support offered throughout Basic Obedience Class, both in class and outside of class time. The techniques are balanced and effective, and I saw an awesome transformation over such a short period of time practicing what Amy taught. I love that Valor K9 emphasizes the working relationship with your dog based on mutual trust and respect.""][testimonial_item name="PK Hendrix" testimonial_content=""Dana was FANTASTIC with me and my dog Jimi! Jimi started the 4-week class glued to my legs, but by the end of the month he was confident, attentive and obedient! I HIGHLY recommend Basic Obedience training at Valor as much for us dog owners as for the dogs we love. Kudos to Dana!""][testimonial_item name="Julia H." testimonial_content=""We HIGHLY recommend Valor K9 Academy. Amy is absolutely fantastic! She is extremely knowledgeable and up to date with the best and most current training techniques. We, especially, appreciated her honest feedback every step of the way. Our pooch had the greatest time too! We are so excited to continue our training with Valor K9!!! Thank you, Amy!""][testimonial_item name="Bonnie S." testimonial_content=""Anyone looking for a place to train your dog and yourself, this is the place to go. Amy goes above and beyond to help to make the class successful.""][testimonial_item name="Matt C." testimonial_content=""Amy rocks! We make the trip all the way from the Valley to Valor K9, she is that good.""][testimonial_item name="Tara R." testimonial_content=""I took my dog, Albert, to Amy for the Basic Obedience Class and it did wonders! He's doing much better in public and listens to my commands. I can't thank Amy enough for her skills on training and all her knowledge about dogs. I can't wait to further his training with her!""][testimonial_item name="Trisha B." testimonial_content=""Valor is the place to go! We had a complete 180 with Jersey and couldn't be happier with Amy and her knowledge!""][/testimonial_slider]
[maxtitle maxtitle_content="Watch our training in action!"][distance type="2″]