[distance type="4″][distance type="4″]
[distance type="4″]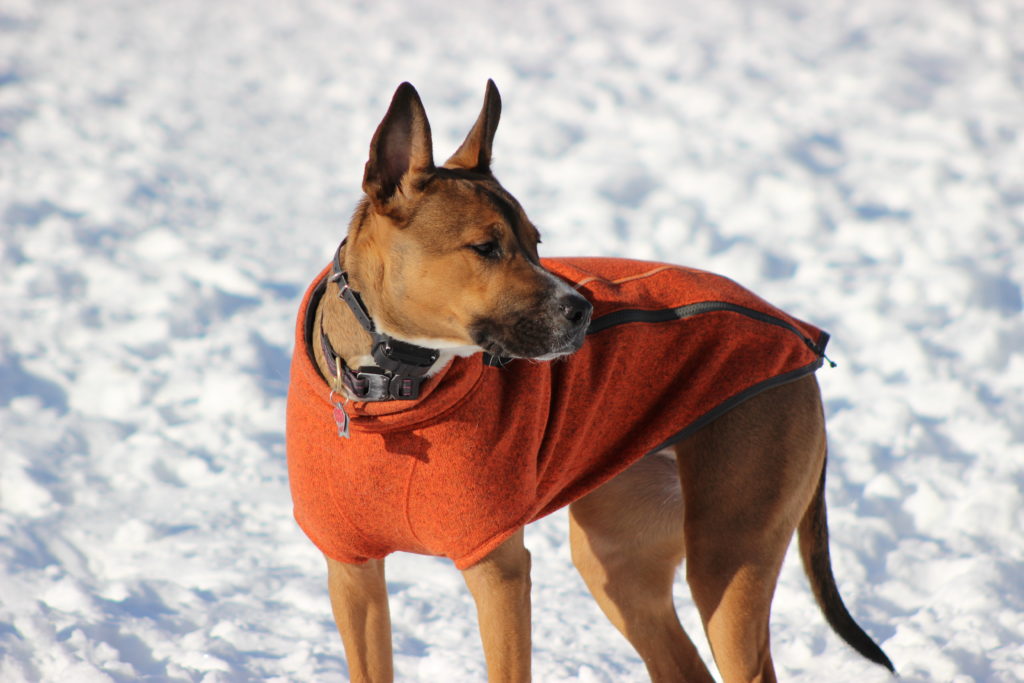 [distance type="4″]
Convenient
Easy
Affordable
In private lesson training it's all about you and your dog. Your time is valuable so we help you get the most out of your training sessions by customizing each lesson to fit your needs and training goals. In private training, you get the trainer's undivided attention to train your dog and answer any questions you might have. Each lesson is conducted using the tell-show-do method to make sure you understand each skill, and we give you a written lesson plan and homework to continue training between lessons. If you're dedicated to your dog's training you can make awesome progress in a very short amount of time with private lessons. The best part? Our trainers will gladly travel to you and do lessons in the comfort and convenience of your home.
Private lesson training covers puppy training, basic on leash obedience, advanced off leash obedience and mild behavior rehabilitation training. Puppies as young as 10 weeks old can do private lessons, and there is no age limit (senior dogs welcome). We have a long list of 5 star reviews from satisfied clients, and the majority of our new clients are referrals from past clients. Come see the Valor difference for yourself!
Private Lesson Services and Rates:
Puppy & Obedience Training

Bronze Package: four 1 hour lessons $497
Silver Package: six 1 hour lessons $697
Gold Package: eight 1 hour lessons $897
Behavior Rehabilitation Training
Basic Package: five 1 hour lessons $797
Premium Package: : ten 1 hour lessons $1497
For dogs with mild behavior issues
Pay-As-You-Go Lessons
New clients: 1 hour $150
Graduates: 1 hour $125
Travel Fee
$1 per mile round-trip
Do any of these issues sound familiar? We can help!
Jumping!
Pulling!
Counter surfing
Whining
Barking
Stealing food
Barking at people
Barking at other dogs
Ignoring commands around distractions
Excitability
Lack of impulse control
Knocking over the kids
Bolting out the door
Going crazy when the doorbell rings
Nipping and biting
Grabbing the leash
House soiling
Barking in the yard
Here's just a sample of what we can teach your dog:
Puppy training
On leash obedience
Off leash obedience
AKC Canine Good Citizen
Therapy dog training
Sit/stay and down/stay
Come!
Heel
Place bed training
Drop it
Leave it
Wait
Crate manners
Treadmill training
Manners around people and dogs
Agility
FitPAWS
In-home training and field trips
[maxtitle maxtitle_content="What our clients say about private training!"][testimonial_slider type="penta"][testimonial_item name="Jill F." testimonial_content=""Our family recently completed puppy training with Amy. We each learned so much. Amy gave each of us the tools to train our canine family member. We are so thrilled and impressed. I highly recommend Amy and Valor K9 Academy. Your pup will than you and you'll be a much happier puppy parent. Thank you Amy!!! You're amazing.""][testimonial_item name="Kimberly H." testimonial_content=""Dana with VK9-Chattanooga is absolutely the best! Our vet recommended her for training our two Airedale Terriers and after just a few lessons, they are different dogs. Before we had two very loving little Tasmanian devils at the end of a leash. She was so patient and professional as she trained us to train our dogs. Now they walk nicely on leash and know sit, down, come and free. I highly recommend that anyone in the Chattanooga area considering dog training call Dana.""][testimonial_item name="Michael H." testimonial_content=""I would absolutely recommend Valor K9 Academy to anyone needing dog training. Their professionalism and training methods are the best I've seen.""][testimonial_item name="Angie C." testimonial_content=""I am so thankful that Rescue 4 All referred me to Amy. The minute my pup stepped in the same room with her, she was there to work and listen. With everything Amy taught me, I will have the dog that I always wanted.""][testimonial_item name="Maria B." testimonial_content=""Amy did an outstanding job with training our two special needs dogs. They completely changed in just four lessons! They are now very well behaved inside the house and can walk on a leash without pulling us over and barking at every little thing. They both come when called, even off leash! (And one of them is deaf!) We are excited to continue our training and to attend open agility.""][testimonial_item name="Annette M. " testimonial_content=""I'm not sure where to begin with praise for Amy. Both my seven year old mixed rescue and my two year old Giant Schnauzer have excelled with her direction and guidance. I have gained a wealth of knowledge and confidence working with my dogs, and am grateful for Amy's positive and personalized methods.""][testimonial_item name="Cailee J." testimonial_content=""Amy didn't just teach Murphy how to behave, she taught me how to communicate and continue to grow with him as a team. When I first started at Valor K9, I had already gone through several trainers and was losing hope that Murphy wold ever be a dog I could take out in public. Murphy is now a dog I am proud to own and proud to take in public, he is proof of what amazing training and amazing teamwork can do. Thank you so much Valor K9, I can't wait to continue my training with you and push ourselves even further.""][testimonial_item name="Kari G." testimonial_content=""My husband and I are basically convinced that Amy is magic, because we can't figure out how our dog came so far in just six lessons. Thank you Amy!!""][testimonial_item name="Courtney G." testimonial_content=""Amy was fantastic from start to finish. Not only did she work with me and my dog, but also made my 9 year old daughter an integral part of the lessons. We gained the confidence necessary to have a great life together and we had a lot of fun along the way!""][testimonial_item name="Aubrey W." testimonial_content=""I am so glad Cali and I found Valor K9 Academy. Dana was fabulous to work with. She catered the lessons to work on exactly the things I needed with Cali, including basic obedience, excessive barking, handling and allowing me to groom her and trim her nails and more. Cali and I both would definitely give our experience two thumbs (and four paws) up!""][/testimonial_slider]
[maxtitle maxtitle_content="Watch our training in action!"][distance type="2″]