"I recommend anyone in that area looking for a trainer to Amy at Valor K9 Academy!"
-Cheryl Goede, founder of The German Shepherd Dog Community Facebook page
"I met Amy [in 2013] at Vohne Liche Kennels in Indiana. We were attending a Trainers Course. Right off the bat I heard every one talking about this girl who had the drive and stamina to train dogs. After we met we became fast friends! I found out not only all those comments to be true but she also has the heart of a Lion! She has such determination it is irreputable.
"I got a chance to watch and see some of the dogs Amy put through their paces…all I can say is WOW! I would recommend Amy to anyone who needs a little, or a lot of something extra added to their dog. Amy can handle the biggest brute to the smallest fuzz ball, and have them acting better in a short period of time.
"I am blessed now to have her in Tennessee and trust me, given the opportunity we are going to train some dogs together at some point and time! None of us claim to know it all especially when it comes to training dogs, but it sure helps when you have someone you know you can trust to turn one of your own dogs over to and they will come back better than when they left! If you provide her the opportunity, I know you will be totally pleased with the outcome.
"Good Luck to Amy, although she does not need it, I know she will be a success and we will all be reading one of her Canine Training books in the near future!" 
– Karen Douglas
, Head K9 Trainer for the Tennessee Highway Patrol, Nashville, TN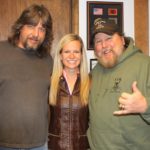 "It has been a pleasure to work with you during this trainers course. You took on a challenge that many would not even think about trying. Your level of patience, understanding and caring bears true to the meansure of passion you have towards working with dogs. The amount of effort you put into everything you do is beyond admirable."
– Vohne Liche Kennels, Denver, Indiana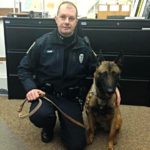 "Amy…What can be said about Amy Glunn? Dedication is the first word that comes to mind. I met Amy during my dual purpose K9 course at Vohne Liche Kennels where she was my student trainer. The weather during those six weeks in Indiana was brutal with snow, wind and extreme cold. Still, Amy spent hours on the obstacle course training her canines with no regard for her own warmth. During classes Amy was always suggesting alternative ways to present challenges to our canines.
"Don't let the small package fool you. Amy is very capable of taking control of any canine and teaching it to be an obedient tool for law enforcement or your family pet. Amy has a very strong knowledge of canine handling and behavior and I would highly recommend her services to anyone."
– Jerry Popp, Wilmington Police Department, Ohio
(Look up K9 Karson on Facebook!)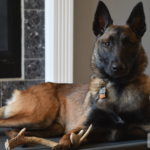 "Amy and Justin run a seriously top notch K9 training facility! From the first online consultation to the very structured but tearful reunion with Freya after her 30 day board and train, Amy's professionalism and compassion were VERY apparent. She was honest with me about my 10 month old Belgian Malinois' strengths and weaknesses. I dropped off an unruly but loving Freya and 30 days later picked up a young but much more obedient dog. Amy helped me realize what made Freya want to be a good dog and what wouldn't work because of her temperament. (Treadmill training may just save your sanity!!)
"Valor doesn't discriminate on breed but if you have a high energy working dog, I HIGHLY recommend Valor's services. I plan on bringing Freya back for another visit when she's older for a refresher and to do more advanced obedience. On top of being great dog trainers, Amy and Justin are just really great humans. It's no wonder the pups trust them!"
– Lauren Lee, Seattle, Washington
"Thank you so much for your tips with our Delilah! There's a huge transformation with her already in the last 24 hours. She's comfortable with her pack again and is back to being herself after our big move across the country. Thank you!"
– Cynthia Ward, Virginia
"Amy Glunn is a highly successful dog trainer who has helped many dog owners develop a more satisfying relationship with their pets. I have personally seen Amy transform dogs with no obedience to well mannered, well behaved dogs. I've been a professional dog handler for over 20 years and can highly recommend Amy to help with any canine issues you might have." 
– Kim Gorman, K9 Handler, Las Vegas, Nevada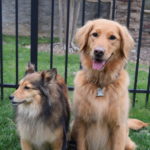 "On a warm afternoon last fall, I was intrigued as the host of the event benefitting a local animal shelter introduced the experienced dog trainer, Amy Glunn. What could I learn from her? What would she demonstrate? Would she have breadth and depth to her knowledge of dog training? As she stepped onto the field, I was spellbound, absolutely spellbound, as she guided her dog through a series of commands. Within moments, I knew Amy was far beyond dog trainer. I decided to enroll my two dogs in private classes with her.
"During those classes, I watched Amy's expertise in action with my dogs…both rescues. Yet, Amy did not limit her expert instruction to the canine members of class. She guided my husband and me in training our dogs. Through Amy's lessons, we became more knowedgeable. We became better dog parents. Every detail of her lessons was designed to enrich the relationship between dog and dog parent. Every morsel of advice improved our dogs' behavior. She was far beyond "trainer"…she was a teacher in every sense.She taught with Patience. Knowledge. Experience. She elicited success from her canine and human students.
"The lessons with Amy were so beneficial that my husband and I were eager to enroll our dogs in the board and train option. 24 hours a day with Amy! What could be better?! We knew she would bring forth the very best in our dogs and she absolutely did! Upon completion of the "board and train" time, Amy reviewed with us every detail of their stay. She had printed documents: giving description to personality traits on each dog, reviewing the training schedule of each dog, identifying the level of progress on each dog and instructing us in future at-home training. Amy fully equipped both our dogs and us to continue in their success. Recently, our dogs passed the certification test to become therapy dogs! Thank you, Amy!!! Because of Amy, our dogs went from rescue dogs to therapy dogs! 
"Yes, on that warm afternoon, we were introduced to Amy Glunn, Owner/Head Trainer of Valor K9 Academy LLC. Most assuredly, we are forever grateful!"
– Yogi and Joli Anderson, Tennessee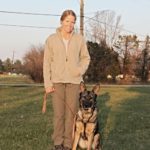 "During a grueling certification course for explosive handlers, Amy was a Godsend! Her knowledge of working dogs and her great abilities as a trainer, truly helped to develop myself and my K9 (Tara) into a team that I'm so very proud of! I was so lucky to have Amy as a trainer for several private lessons. It was amazing to me what could be learned on a one on one basis. My dog and myself improved in leaps and bounds with each lesson
"Watching what Amy could accomplish with my dog in just minutes proved to me that anything was possible and Amy certainly made sure we reached and surpassed our goals!"
– Marilee Van Tine, Florida
"Amy Glunn is the BEST! She does a great job at explaining everything and supports us humans too! You can tell that she has a real passion for what she does. She is very professional, organized, and kind. We have taken our two dogs to private lessons and I was impressed by the results within the first five minutes!"
– Emelie Adams Braxton
"My husband meticulously searched online for a trainer for our new puppy, Yogi. He selected Amy with Valor K9 Academy Services so we made an appointment to meet her. We wanted to see what options were available for Yogi. We immediately liked Amy and her techniques so we selected the 7-week training sessions that would be at Amy's home each week. Amy went over several different training commands with us and then she introduced us to her dogs to show us what commands Yogi would learn and that we needed to work on with him as well. We were both impressed. 
"So in August of 2014, we took our 4-month old Rottweiler puppy, Yogi, to Amy's home and began our training sessions.
"Below are the commands that were taught and achieved while working with Amy:
• Comes when called
• Learned to stop tugging/pulling the leash while walking
• The SIT command
• The DOWN command
• The HEEL command
• The UP command
• Yogi learned to go to his place or bed when commanded to.
• Yogi learned to socialize with other dogs…like going to dog parks or just walking in our neighborhood.
• A few tricks that Yogi has learned: shake, give kisses, circle, roll overs and dances, goes to crate, treat, outside/potty, ball, bone, pull and stay.
"The above commands have made a huge difference in our lives and household. If we had not found Amy, I don't know where my stress level would be right now with Yogi. So many people think they want a dog but don't realize the energy and time that is required. By finding Amy and applying her training skills, it has made all the difference in our world by having a well behaved dog in the house and when we take him other places.
"We are very grateful for Amy's dedication and training skills and feel that we've made a new friend as well!"


– Staci & Billy Belcher, Tennessee
"We brought Koda, our 1 year old German shepherd, to Amy since he had aggression towards some people and all dogs. He also didn't have any respect for me. He would ignore any command I gave him and usually look at me like I was stupid. We also had problems with him pulling on the leash, trying to eat the cats, and getting into anything he could find that wasn't his.
"We have had 6 private lessons with Amy so far and he is a completely different dog. The biggest thing for me is that now I'm not terrified of him biting someone or another dog. He loves playing with dogs at the dog park and today he actually laid down as a man approached him and allowed him to pet him (he probably would've lunged and viscously barked at him before).
"He is well behaved around the house now also. Usually I only have to say "eh eh" or "leave it" and Koda will stop whatever he's doing. Today he did great on his recall and actually heeled even though he was on a long leash and didn't have to which really shocked me! I really didn't expect him to improve as fast as he did.
"I am so thankful for all the things Amy has taught us to train Koda to be a dog we can take almost anywhere!"
– Rachel Rico, Chattanooga, TN
"Amy has been working with my anxious little dox. Huge difference in her ability to walk the neighborhoods calmly. Still a work in progress but we love working with Amy. Little Lucy loves it too!"
– BJ Blair, Chattanooga, TN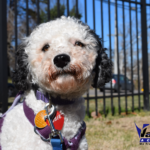 "Our rescue poodle Rosie was a sweetheart with us alone, but a terror to our older dog and frightened of almost everyone else when we got her. She spent one month boarding and training with Amy and her pups and she's a completely different dog. She still loves us and is as playful as ever, but now she listens and obeys when we give her commands. In addition to obedience, she has gained confidence which allows her to greet people and animals out in the community without fear or aggression. Prior to her time with Valor, she bit my brother on the hand out of fear and subsequently wouldn't go near him wherever he was around. The day after she returned from training, she let him cuddle her like it was no big deal. She is also fully crate trained now and no longer a nuisance to our neighbors with her barking. And the change in her behavior towards our older dog is amazing. He had a seizure this past weekend and she lay by his side whimpering for him until it was over, then stayed in his pen with him afterwards, which kept him calmer than usual. She's a sweet, smart, obedient little rascal who still breaks the rules, but is easily corrected with a word or gesture. We are extremely pleased with the results and highly recommend Amy to anyone who asks."
– Heather Whitley, Chattanooga, TN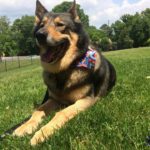 "Amy is a wonderful young woman that understands animal behavior. Very professional, and has what it takes to handle any needs that you or your animal may need. Left my dog with her very comfortable sent me text with her and my dog on walks will always use her services in the future. No one better on the east coast."
– Butch Guess, Cleveland, TN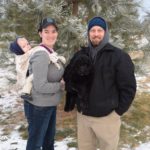 "We found Valor K9 Academy through seeing some posts about them on Rescue 4 All's Facebook page. After viewing all of the reviews that were glowing, and seeing all of the videos posted showing the progress she makes with her dogs, we contacted Amy about service dog training. We went out to meet and talk with Amy about our needs and expectations and decided that they would be a good fit for our training.
"We had our first training session today and went really well. Because of my mental struggles having a puppy was becoming overwhelming, but after getting great guidance from Amy I feel really good about being able to make it through the training journey.
"I would absolutely recommend Valor K9 Academy to anyone needing dog training. Their professionalism, and training methods are the best I have seen."
-The Hrehor family, Spokane, WA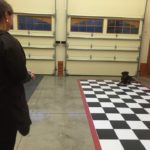 "We looked for several months trying to find the best training/trainer for our puppy. Had heard great things about Amy and Dana, but didn't realize just how great they were until our dog stayed with Dana for 30 days. Our 11 month old puppy, Zella came back to us as a well mannered and more obedient puppy. We will be forever grateful for all of Dana's hard work! Excellent training and we thank Valor K9 Academy!"
-Karen Schaerer and family, Chattanooga, TN
"Amy does a FABULOUS job with her students/clients. She is the perfect trainer for your dog! You won't be disappointed."
– Christie Cass Kilpatrick, Chattanooga, TN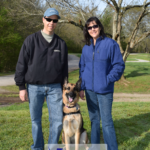 "Amy has helped us with our German Shepherd when other trainers had given up. Since working with us, Sachi has calmed down considerably. We had tried to get her to walk on the treadmill but she would have nothing to do with it, avoiding it at all costs. On the first day with Amy, Sachi was on the treadmill and she does it every day now as part of her routine. She even looks forward to it, jumping on it when it's time. Amy knows what she's doing and is a fantastic trainer, we don't know what we would have done without her. We're now working on her Good Canine Citizen certification."
(A few weeks later, Sachi earned her CGC and Therapy Dog certifications!)
– Stephen and Grace Pollett, Chattanooga, TN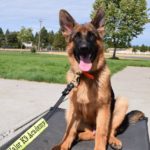 "I sent my GSD puppy Dutcher to Amy for Basic Foundations Board and Train, for 15 days.
Before his stay with Amy Dutcher would pull and bite on the leash, try to chase cars when we were out on walks, barked at the vacuum and would only do commands (sit and down) when he knew he would get a treat.
"When we went to pick up Dutcher he no longer pulled on a leash, learned many more commands, sit, down, shake, spin, circle, place for the place bed, weave, and he waits until the free command to move. He still wants treats after commands but is more focused and listens to us. Amy also taught him to walk on the treadmill and he seems to look forward to it, it is a great way to burn off excess puppy energy. She also started the puppy imprint for personal protection training and we will be sending Dutcher back when he is all grown up to do more training on that.
"Amy kept us informed while she had Dutcher through emails and Facebook – loved seeing the videos and pictures of what Dutcher was doing. Amy also followed up with me after Dutcher came home and made sure to offer suggestions to any questions I had and to let me know I could call or email her with any questions I may have – love that!
"Amy is a professional all the way and I would not hesitate to recommend her to friends and I will definitely send my dog to her again."
– Becky Ireland, Seattle, Washington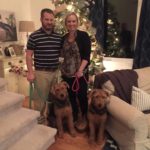 "Dana with VKA-Chattanooga is absolutely the best! Our vet recommended her for training our two Airedale Terriers and after just a few lessons they are different dogs. Before we had two very loving little Tasmanian devils at the end of a leash. She was so patient and professional as she trained us to train our dogs. Now they walk nicely on the leash and know sit, down, come and free.
"I highly recommend that anyone in the Chattanooga area considering dog training call Dana."
-Justin and Kim Hill, Chattanooga, TN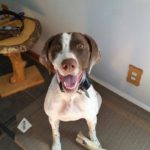 "Our GSP, Maggie, was always a difficult dog. She had more energy than both my husband and I knew how to handle. If Amy wouldn't have came back into our lives when she did, Maggie probably would have ended up in a rescue. But, now we know how to channel her energy and how to get her to focus, making her a joy to own. I love my cuddle sessions with the dog who didn't know how to sit still previously!"
-Kyle and Devin Zarda, Wisconsin
Update:
"Hi Ms Amy! I just wanted to give you an update on Maggie. Today she was retrieving and cmoing on command in a garage with a deer carcass she wanted to investigate so badly! She would stop going after her tennis ball and come back to me. She only needed the [e-collar] warning tone once the entire time we were in there. Talk about distractions! Her tennis ball and a buck! She loves her place bed so much that she puts herself on it at times. She's so much more mellow these days. I coldn't find her after my workout the other day, and the had put herself in her kennel for a nap. She's a completely different dog and a joy to own." 
"Amy Glunn is an amazing trainer! I have been in the shelter and rescue world for almost 6 years andValor K9 Academy is hands down the BEST I have ever witnessed!
"I am the Founder of a 501(c)3 foster home based rescue here in Spokane, WA called Rescue4All. We take dogs who are in danger of euthanasia or are listed as "rescue only" due to behavioral issues.
"I have been searching for a trainer that has direct experience in behavioral modification, reactivity &/or aggression issues. Someone who really knows what they are doing, not just another trainer who "says" they do.
"I wanted a trainer that places the dogs needs first, works to with dogs as individuals to find out how they learn best & is willing to work with them, someone who has a training philosophy that is inline with my own and that is positive reinforcement based. I was blown away by Amy's experience, certifications and how she genuinely LOVES dogs. I am proud to say that Valor K9 is that trainer!
"I take the R4A dogs to and refer all of our adopters to them!!
"THANK YOU VKA for being AMAZING!"
– Jamie McAtee, founder of Rescue 4 All, Spokane, Washington
"UPDATED! I have had my own dog in Amy's classes and I havent been happier. She truly understands training and dog behavior. Many times, some trainers dont work for some dogs. Amy's versatile methods can be used on any type of dog with any behavior.
"Amy has yet to train my rescue organizations dogs (and I will update when that changes.) But I got our consultation with her this evening and was amazed. I have worked with countless trainers and those who call themselves behaviorists.
"Power of the Paw takes on animals set for euthanasia in high kill shelters regardless of age, breed, or color. This means, we often come across dogs who need a structured program with a well seasoned behaviorist who really understands behavior and how to work with high levels of anxiety. I watched Amy study all 3 of my dogs closely and pick up on exactly what was needed.
"I am excited to work with her so that our 'unadoptable' dogs can reach their full potential. I highly recommend Amy thus far, and urge people to meet with her about your dogs' needs."
– Autumn Jolley, founder of Power of the Paw, Idaho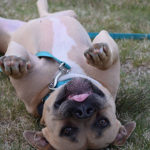 "My dog Kali and I just completed the Basic Obedience small gropu class with Amy at Valor K9 Academy Spokane. We had a great time and both learned so much. Kali was a quick learner and I left the class with a dog who could lose leash heel, sit stay, down stay, place command, come…Her new manners make her so enjoyable and easy to take out in public. Amy's teaching style/methods aren't limited by a set of predefined rules, but instead an approach that takes each individual dog into account. We enjoyed obedience so much, we signed up for the Canine Good Citizen class."
-Shannon Reed, Cheney, WA
"Amy worked with our mini Australian shepherd dog for a 14 day board and train. She was able to undo all of her inappropriate year old behaviors and retrain her to be very obedient even with distractions present. Having her home for only a couple of hours, my boys were able to ride their bikes in the driveway while Sally sat and stayed. It was amazing! She used to jump on, nip at, and chase my boys but now she watches them play. Her change has been incredible and I now feel like Sally can be a larger part of our family. Sally seems to have control within herself and wants to work with us. She seems calm and in charge of her dog emotions. I am extremely pleased with her new behaviors and am very happy to have her home!"
– The Hake family, Tennessee
"I highly recommend Amy Glunn as a personal dog trainer. Her knowledge and professionalism at the 'Meet and Greet' along with the fact that our German Shepherd would live right in Amy's home with her for the next 30 days is what convinced us to use Amy.
"Throughout our dog Leo's training and stay with Amy, she kept us updated with videos, text and phone calls. We loved the fact that she listened to us intently and came up with a training program that fit our dog and family specifically according to our needs and wants.
"Her follow up after Leo came home was incredible, she worked with us to understand and be able to follow through with the same commands and has made herself readily available to answer any questions or concerns. She even came back to our house to work with Leo on issues he was having with some of our farm animals.
"Amy, thank you so very much for all you did for Leo, and for our family. Your love and knowledge of dogs is so apparent and we cannot thank you enough!!"
– Jim & Melanie Shepherd, Indiana
"Dana and Valor K-9 are amazing! Dana trains the dogs like they are her own…using positive methods, praise and seeing how each dog learns best and using that to help them excel! I highly recommend Dana and Valor K-9!"
– Jamie McAtee, Spokane, Washington
Our experience with Dana at Valor has been wonderful. She has uniquely tailored every session to what my dog needed and greatly surpasses our previous training elsewhere. Keira and I look forward to our future at Valor!"
– Marlee Snow, Chattanooga, Tennessee
"Amy worked with my 6 month old puppy Murphy for only 2 hours. She gave me great advice and knowledge on how to get his attention and focus it into commands. Come, Sit, Stay, Place, and Heel. By far the biggest improvement he has made is his heel command. I watched videos on how to get your pup to not pull on a leash while walking but nothing really worked. Amy showed me the Martingale dog collar, where to place it and how to use it. She was training me right along with Murphy.
"The past two days we've been out walking and I've gotten multiple compliments on how well my dog listens to me. He went from pull with my arm extended on a 6 foot leash to no further than my leg span and only inches from me on the same leash. He still need correction as it's not even a week after training. However it's a night and day difference.
"Amy is very smart, professional, and passionate. She really works hard to make sure you understand everything that is going on and won't hesitate to repeat herself or show you again in a different way if you didn't understand something. If she lived in Wisconsin I would definitely be a repeat customer! Highly recommend her! Thank you Amy!"
– Vanessa Hood, Wisconsin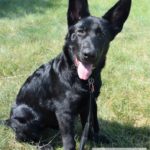 "I discovered Amy on Facebook about the time that my husband and I had decided to look for a German Shepherd pup as a companion in our retirement. I located her website and read about her love of dogs and how she eventually became a professional dog trainer. I was impressed with her selection and training of her pup, Havok, and the sensitivity and knowledge that she has put into his training and the training of her other dogs, or "pack members," and the wonderful success she has demonstrated with "problem dogs" that have come to her for behavioral rehabilitation. I wrote to her and she gave me good advice about the importance of finding a good breeder who would be careful about the health and early socialization and "bomb-proofing" of the pups under her care.
"We located a really fine little pup and began to think about sending her to a trainer to learn the basics of obedience. I grew up with German Shepherds and know that they need firm and competent guidance while they are very young, so that they may become adult dogs that are obedient and a pleasure to be around. Because an old shoulder injury has come back to bite me in my old age (LOL), we decided that we would require the assistance of a professional to get our pup to the point that I could handle her on daily walks and excursions.
"I researched the few local trainers available and some at a distance that we could reach in less than a day. None of them impressed us anywhere nearly as much as Amy's Valor K9 Academy, which had just moved from Chattanooga, TN to Spokane, WA. It would mean about a week's travel for us to drop off our pup and return home, then go back to Spokane after two weeks to pick her up and bring her back home to Wyoming. We talked it over and agreed that training with Amy would be the very best option for our pup.
"Amy took our beautiful, loving, rambunctious, and wilful German Shepherd pup and introduced her to Good Dog citizenship and obedience. Billie is now a cool, calm and collected young dog who walks on a leash without lunging and pulling! Because she is still an exuberant and energetic young puppy with a lot of growing-up ahead of her, and not yet 100% distraction-proof, Amy emphasized to us the importance of daily training and exercise to reinforce what Billie has learned and to help her to burn off her abundance of energy. She also emphasized the importance of continued socialization with and exposure to other people in many situations and environments, and she has given us invaluable suggestions for further exposure and handling in situations where our pup has a tendency to become distracted and act out in the presence of other dogs while we are out walking. These are all things that I can handle now thanks to Amy!
"We are very pleased with Amy's handling and training of our Billie and the special care and extra time that she took to pass along to us her assessment of Billie's temperament and future possibilities. Amy has laid a perfectly sound foundation, and now it is up to us to build on that so that Billie can be the very best dog that she can be. Thank you, Amy!"
Scott and Sue Swan, Wyoming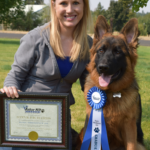 "Valor K9 Spokane delivers the best training this area has to offer. I have been searching for a quality dog trainer for the past four years. From the first time I brought my dogs in for their evaluations, I noticed an immediate difference. Amy is the only trainer that actually sat down with me first, no dogs. She had a bunch of questions for me about my background and then about my dogs. From there we discussed where I wanted to be from this point, my goals. I could tell that Amy took detailed notes as to what I was telling her. This might seem like a no brainer, but I tell you she is the only one that has ever cared to ask. I could tell she took a stake in my dogs training and my satisfaction with her program.
"I have been in group classes, worked one on one and had my puppy in a board and train program with Amy. She is no nonsense, very direct and most importantly efficient. She has a clear plan and will explain the steps to get there. Amy seems to use the 'tell, show, do' model in her group classes, which for my way of learning is very effective. The command/exercise is described, then she demonstrates with a dog, then has her students practice, while making sure to make a connection with each person so they get one on one instruction. This is all done in a relaxed and fun manner, which is really the point, to have fun and bond with your dog while learning the skills to make your lives together more rewarding.
"If you are looking for a trainer to send your dog to, this is the place, hands down that I would recommend. You can see my dogs, Steve and Lexi (both German Shepherds) throughout some of the albums on this page, or see Steve at his own Facebook page by searching "stevetopdog. Thank you Amy!!"
-Julie Richards, Spokane, WA
"In January we sent our 16 week old Newfoundland puppy, Moose, to Amy's 14 day board and train. When he left our house, he was hyper, and only fully understood the "sit" command. He came home 2 weeks later calmer and enjoyable. He can stay in a down ( and even knows how to pout). He is perfectly content with other dogs. The biggest win for us was being able to take Moose for a walk. Whenever we would put a leash on Moose he would just pancake down on the pavement and we could not get him to move. Now I can easily take my pup and my full grow Newfie on walks together! 
"We are also doing some training sessions with Amy. She is Chattanooga's best and we are so grateful to have found her!!"
– The Priddy family, Tennessee
"It is with great pleasure and gratitude that I share comments on my experience with Amy Glunn for the training of my 2 year old German Shepherd "Spike". While our dog has completed a number of training programs before, I have never before encountered such a level of excellence and enthusiasm by a trainer.
"Our objective was to have a trainer teach Spike advanced obedience skills such as off leash heel, not jumping when greeting people, and performing commands in high distraction environments. Amy trained Spike to do all of those plus more. She taught a series of K9 scent detection exercises, which challenged Spike to use her nose to find objects around the house and in the yard. She also taught new tricks like shake, speak, rollover, play dead, and many others which keep Spike engaged and eager to listen and learn.
"One of the best things Amy did was introducing Spike to the K9 agility course, which gave the dog tons of exercise and dramatically increased her confidence in negotiating large obstacles. Amy provided weekly updates that included photographs which were very comforting for my family to know that Spike was doing well. At the conclusion of the training, Amy provided us with a thorough presentation detailing the training program (including accomplishments) our Spike completed. In addition to the presentation, Amy held a live demonstration to run through all of the commands our dog learned. She even allowed us to test our skills at executing the new commands properly. All of these tasks were accomplished with a noticeable degree of competence and integrity. 
"I highly recommend Amy Glunn for your dog training needs."
– Victor & Kiana McCoy, Madison, Wisconsin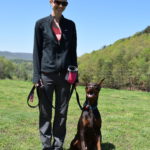 "A trainer and person like Dana is hard to find. She is so knowledgeable about dogs and how they learn, which makes the training process a wonderful experience."
– Meg Rogers, Chattanooga, Tennessee
"I cannot say enough good things about Amy and her training abilities. My 1 year old dog went there for the 14 Day Board and Train and I cannot believe the difference. No more jumping on people, chewing up things, or bolting. I have never looked into training before now and so glad that we did. We have a dog that actually has good manners, listens so well, and she even seems happier with herself. Amy keeps you posted the whole time, on social media as well as personal contact via email and texts, so you feel a part of the whole process. Thank you Amy for everything! You are so good at what you do and so pleasant to work with!"
– Dawn Zoesch, Spokane, WA
"Amy and her pack are amazing! We took our 14 week old Australian Shepard (Caesar) to Amy and are very glad we did.
"Before his time with Amy, we had a difficult time with Caesar. He was aggressive and mouthing a lot. He would not come and we didn't really know how to handle all of his energy. He was constantly chewing on the his leash, and he was jumping up on our kids. Amy really instilled a lot into Caesar in just two weeks.
"Caesar will now obey the following commands: sit, sit-stay, down, down-stay, shake, high five, relax, leave it, roll over, wait, go to your place, crate, and around. We've had Caesar back for almost a week now and he has yet to go after his leash, he hasn't mouthed anyone, and he loves his place bed. Oh and the treadmill to! What would we do without our treadmill?!?!
"We can not recommend Valor K9 Academy enough! If you're thinking about training for your dog, you've come to the right place."
– The Hendrix family, Tennessee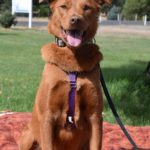 "It's difficult to put into words how grateful I am to Amy and her fabulous team at Valor K9. I had followed Amy on social media for a long while before we took our dog Bella for the Good Dog Board and Train program. Since we live a little over 2 hours away I didn't think it would ever work out for us to to take her there. After much deliberation we decided to go ahead and we are so very happy that we did.
"Valor K9 is a top-notch organization. My only disappointment is that we don't live closer so we could take advantage of all that she has to offer there. Thank you Amy for everything you and your staff have done for Bella; I am over-the-top excited for our future with her."
-The Harts, central Washington
"I have a 9 month old German Shepherd named Albert. He was very destructive at home, never listened and went crazy when people came over to my house. I took Albert to Amy for the Basic Obedience Training. And it did wonders! Albert is extremely good around the house and doesn't move or make a peep when people come over now! He is also doing much better in public and listens to my commands. I can't thank Amy enough for her skills on training and all her knowledge about dogs. I can't wait to further his training with her!"
-Tara Rowton, Spokane Valley, WA
"I am so thankful that Rescue 4 All referred me to Amy. I cannot put into words how fantastic she was with my dog, Kali. The minute my pup stepped in the same room with her, she was there to work and listen. I have no doubt that with everything Amy taught me, I will have the dog that I always wanted…we are well on our way!! I took the beginners class private lessons and I will be highly recommending to anyone that needs a trainer! Thank you, Amy! Kali thanks you too! We hope to see you in the future for advanced lessons."
-Angie Crowley, Coeur d'Alene, ID
"Absolutely an amazing job with my 5 month old puppy. Amy is an incredibly talented trainer who loves her clients. Have fun!!"
-Todd Havens, Airway Heights, WA
"Amy did an outstanding job with training our 2 special needs dogs! They have completely changed in only 4 (1hr) private lessons. They are now very well behaved inside the house and can walk on a leash without pulling us over or barking at every little thing. They both will come when called, even when off leash! (Pretty impressive as one of them is deaf) We are excited to continue our training and to attend open agility."
-Maria Burton
"Amy and her staff are truly amazing! They have been amazing to work with and go above and beyond for their clients. We enrolled our dogs in private lessons and a board and train program for one of our dogs Kinley, who can be dog reactive. Amy taught us so many skills to help with her dog reactivity. We have already seen so much improvement from her! We always feel so reassured that Amy will answer our questions as we continue training with Kinley! Thank you Amy and Valor K9 Academy!"
-Heather Hall
"Even though class was more than we expected for Kiwi, Amy and staff are outstanding trainers and anyone wanting to have a dog for protection, take anywhere and be well-mannered, and listen to commands, this is the place for you and your pet! Thank you for your patience."
-Debbie Vaughn
"We HIGHLY recommend Valor K9 Academy. Amy is absolutely fantastic! She is extremely knowledgeable and up to date with the best and most current training techniques. We, especially, appreciated her honest feedback every step of the way. Our pooch had the greatest time, too! We are so excited to continue our training with Valor K9!!! Thank you, Amy!"
-Julia Hunter
"Anyone looking for a place to train your dog and yourself, this is the place to go. Amy goes above and beyond to help to make the class successful."
-Bonnie Smith
"Amy has an amazing board and train program. She took our big dog from puppy to young adult now allowing him to be part of all aspects of both work and home routines. She went above and beyond making sure her training was the right fit for us and our lifestyle but most importantly for our dog. Valor K9 is top notch!"
-Shelley Rosenberger
"Valor is the place to go! We had a complete 180 with Jersey and couldn't be happier with Amy and her knowledge!"
-Trisha Brown
"If your looking for quality and a knowledgeable dog trainer look no further. Amy is one of a kind."
-Tyler Lee Boyer
"We took our two dogs to see Amy to focus on several different areas before our baby was born. In just a total of 4 hours of private lessons, our dogs had already made great improvements. Not only that, but Amy made sure to give us the tools to help our dogs continue to succeed as well. We highly recommend Valor K9 Academy for anyone who is looking for dog training. We are so thankful!!!"
-Jordan Hall
"I developed a FB crush on VKA – Spokane after seeing all of the great rehab work they were doing for local rescue organizations. When I unexpectedly found myself with a puppy, I knew just where to go for basic obedience! Amy was fantastic from start to finish. Not only did she work with me and my dog, but also made my 9 year old daughter an integral part of the lessons (who am I kidding, my daughter and Amy did all of the work!). We all gained the confidence necessary to have a great life together and we had a lot of fun along the way. We can't wait to come back this summer for agility! Thank you so much VKA and doggie helpers. 
"
-Courtney Gregor
"I'm not sure where to begin with praise for Amy. Both my seven year old mixed rescue, Cricket, and my two year old Giant Schnauzer, Bogey, have excelled with her direction and guidance. We've participated in both private and group lessons and I highly recommend either setting. I have gained a wealth of knowledge and confidence working with my dogs, and am grateful for Amy's positive and personalized methods."
-Annette Miller
"Love the thorough training and support offered throughout the basic small group session, both in class and outside of class time. The techniques are balanced and effective and I saw an awesome transformation over such a short amount of time practicing what Amy taught. I love that Valor k9 emphasizes the working relationship with your dog based off of mutual trust and respect."
-Jacara Fike
"Amy and Valor K9 Academy have been truly amazing for us. We wanted to find a dog who would be a great fit for our family- playful and able to keep up with an active lifestyle including our kids ages 3-15, a deterrent to anyone with ill will toward our home and family, but gentle and obedient enough to have the potential to be a therapy dog for going to hospitals and nursing homes. It was a pretty big order. Not only find this amazing animal, but then help us get from puppyhood to the final product over a period of 1-2 years…which includes training all of us, as well as this distinctive puppy!
Amy has not disappointed. She put us in contact with several high quality, though not extravagantly expensive breeders. As we were considering our options, she contacted me having found the perfect breeding pair for the qualities we were looking for in a dog. 2 months later we went down and got Tess! She has been everything we hoped her to be and more. Though genetics can be important in regards to determining a dog's baseline disposition, environment is probably the most important, so our family's goal is to give Tess the best home in which to thrive.
Amy has been wonderful helping us navigate through this process with recommended reading sources to help us better understand how to raise a healthy, well-balanced puppy. The Valor K9 Academy website has much if this very useful information available for free on its website.
As smart and wonderful we found Tess to be, we were blown away by her progress after 2 weeks in Amy's Puppy Head Start Program. We are keeping up with Tess's "head start" with private lessons with all of our family members-including the kids. It is so much fun to go to Home Depot or other public areas and have Tess work on her sit/down stays and heeling on the left- people can hardly believe she just turned 14 weeks old! Amy provides many opportunities to keep Tess socialized at Puppy Play as well as classes and open training options throughout the year. We are really looking forward to our journey with Tess, and I know that she is going to be an amazing dog for our family. It is so hard to imagine what she will be doing after her 30 day board and train coming up in May- she might be able to fix the refrigerator!
Thank you to Amy and her team for taking such good care of Tess, and us. Our only complaint is that Tess has so much fun at Valor K9 Academy that she doesn't always want to come home-LOL:)"
-Elizabeth LoCascio
"We absolutely loved Valor K9- My husband and I enrolled in the Doggy Boot camp as we wanted to help get our puppy some better manners. We got all that we wanted and more! Amy did a great job catering to each individual dog and its needs while still teaching us in a group setting. We saw huge improvements in our puppy and we are planning to enroll her in more advanced training classes very soon. We won't train anywhere else!"
-Kimberly Roberts
"I highly recommend Valor K9 academy, Amy is an amazing trainer. Before we sent our Weimaraner Gatsby off he was unruly, I couldn't even take him for a walk without him dragging me everywhere! Gatsby not only walks great on a leash now, but also walk great along side our bike! He is a better rounded dog all around. We still have some work but Gatsby has come a long way, without Amy we wouldn't have made it this far! I will definitely be back for more with him as well as any future dog I may have!"
-Clarissa Stephenson
"We recently moved to Spokane and needed to find training for our feral/rescued shepherd and our Lab mix, who has fear issues related to his own physical disabilities. Amy's skills are perfectly suited to our dog's personalities. We've made such great progress with our shepherd in obedience and trust/confidence building. We no longer view her as a flight risk, and we're looking forward to working with Amy to introduce agility next! Thanks so much!"
-Linda Safford