Foundation First Training
Dogs talk, but only to those who listen. Here at Valor K9 Academy, we believe successful dog training is based on communication, motivation and relationship. We focus on foundation training first, teaching dogs using primarily positive reinforcement methods to build their confidence. Once dogs understand commands and know what's expected, we add a training collar, as needed, so that training is reliable anytime, any place – at home, in public and around distractions. Our training creates a strong bond between owner and dog for a lifetime of happiness. Over the past five years, we've trained thousands of dogs and their owners. Come join the fun. Ready, set…train!
About
Welcome to Valor K9 Academy – Boise! Opened in June 2019, Valor K9 Academy – Boise specializes in puppy training, service dog training and on/off leash obedience. Our training services include Private Lessons, Stay & Play Boarding and Board & Train Programs. We train dogs of all ages and breeds throughout the greater Boise area. Valor K9 Academy – Boise is our headquarters location and the home of our future school for dog trainers. Contact us today to schedule a free consultation. We'd love to meet you, evaluate your dog, and recommend a training program to best-fit your training goals!
Benefits
* Veteran-owned and operated
* Lifetime trainer support
* Fully licensed and insured
* Custom training methods
* Comprehensive programs
* Family-friendly
* Competitive rates
Giving Back
Since our start in 2014, Valor has donated $41,395.00 in training and monetary donations to animal rescue groups, shelters, schools, military veterans and non-profit organizations in our local communities.
Whether you prefer private dog training sessions for the individual attention, the convenience of training around your busy schedule, or because you want to tackle specific training issues in a private setting, we're here to help you. Each private lesson is designed to meet your individual goals. We'll spend the hour focusing on what you want to teach your dog and what problems you want solved. We'll then give you a personalized homework plan that works for you and your dog. Lessons last one hour and can be held at your home, our home or a public location. We serve the greater Eagle, Boise, Nampa, Star and Meridian, ID, areas.
We offer three training packages:
4 lessons for $597
6 lessons for $797
8 lessons for $997
The travel fee for in-home lessons is $1.50/mile. Prices do not include training equipment. Don't put off improving your relationship with your dog. Contact us today to make an appointment or to schedule a free private consultation with your trainer! Email Amy Pishner at info@valork9academy.com.
From the weekend visit to the multi-week stay, we provide dogs with an exciting and enriching experience! During their stay, our Stay & Play guests get to play with dog friends, play fetch, go on long walks, take naps and work with our trainers to achieve the goals on your training wish list. Doggie guests stay at our team members' homes. This program is open to the public, but priority is given to clients first. Friendly dogs who are crate trained and house broken are welcome. We keep our program small. On average, our staff members house 1-2 dogs at a time. We believe that a comfortable home setting, supervised by our professional staff, is the best setting for dogs versus a loud, stressful and chaotic kennel environment.
Our Stay & Play Program is:
$50 per night for the first dog
$40 per night for additional dogs
Walks, play time, fetch, socialization and special diet requests are included at no extra charge. To make a reservation, please email Head Trainer Amy Pishner: info@valork9academy.com.
Send your dog to a professional trainer! Valor K9 Academy's boarding & training programs offer expert dog training for dogs of all ages and breeds. From puppy training to service dog training and advanced off leash obedience, our training programs get amazing results. Skip the stressful kennel atmosphere, in this program your dog lives with the trainers in their homes and receives several hours of training, exercise and care each day. 
Puppy Head Start
For puppies 8-24 weeks of age
Allow a professional trainer to jumpstart your puppy's training! This program focuses on socialization and obedience training plus potty training, crate training, confidence building and manners. We give your puppy a solid foundation for the future. Your puppy will learn to love training and be ready for success as a friendly and obedient family companion for years to come.
Socialization includes new people, places, sights, sounds, surfaces and animals. Obedience training includes introduction to focus, sit/stay, down/stay, heel, come, place, crate, wait and leave it. Confidence building covers FitPAWS, treadmill training and urban agility. Manners includes proper greetings, no jumping, biting or chasing the cat, and appropriate play with other dogs. Program includes private training for the owners.
Two weeks – $2297
Four weeks – $3297
Good Dog Board & Train
For dogs 6+ months of age
The Good Dog Board & Train is our most popular program for friendly dogs who need to learn basic commands, off leash recall and manners. In this program, your dog lives with the trainer, and training is completely customized to your individual dog. We start by investing a full week into teaching your dog basic commands using positive reinforcement, relationship-based training and confidence building exercises. During week two, we add a training collar so that your dog's obedience is reliable both at home and in public around distractions. We also introduce the remote collar for a reliable off leash recall. The final week is our proofing stage where we generalize your dog's behavior with multiple handlers and in various training locations so that training transfers seamlessly to you, your family, and your home environment. The four week program includes an additional week of remote collar training for 100% off leash obedience.
Obedience training includes: focus, sit/stay, down/stay, heel with auto-sit, come, place, crate, wait, leave it and no. All obedience is trained to include duration, distance and distractions. Confidence building includes FitPAWS, treadmill training and urban agility. Manners includes polite greetings, no jumping, begging or chasing the cat, doorbell manners, proper play with other dogs and calm behavior in public. Program includes private training for the owners. Check out our YouTube channel before & after videos!
Three weeks – $3297
Four weeks – $4297
Custom Board & Train

For dogs of all ages
Custom board & trains are for dogs with specific training goals. This includes behavior rehabilitation training for separation anxiety, leash reactivity and fear problems. It also includes obedience and task training for service dogs and therapy dogs. Any dog, any problem ranging from obedience to mild behavior rehabilitation. This program covers it all! It is 100% customized to cover your training goals and includes private lesson training for you.
Weekly – $1,000-1,200
Note: Prices for board & trains do not include food or take-home training equipment. Contact Amy Pishner to enroll: info@valork9academy.com.
Amy Pishner is the Founder, Owner and Head Trainer of Valor K9 Academy's three locations and online program. Training dogs is a passion turned career for her. Growing up, Amy's best friend was her Collie dog, Lady. In high school, college and the military, Amy volunteered her time helping to rescue, train and rehabilitate over 100 dogs in need. After graduating magna cum laude from Carthage College, Amy served four years in the United States Air Force working as an intelligence specialist. Following her military service, Amy pursued her lifelong passion for dogs and dog training by attending Starmark Academy for Dog Trainers, Vohne Liche Kennels (whose specialty is military & police dogs) and The Michael Ellis School for Dog Trainers. She founded Valor K9 Academy in 2014 and since then has worked with thousands of dogs and their owners while honing Valor's training philosophy and methods. Additionally, Amy has trained and certified eight dog trainers and has mentored more than 30 aspiring and professional dog trainers in her shadow and mentor programs. Amy now resides in Horseshoe Bend, Idaho, with her best friend and husband of four years, Justin Pishner. Together they have three dogs: Zoey (8), Havok (5) and Yedi (5).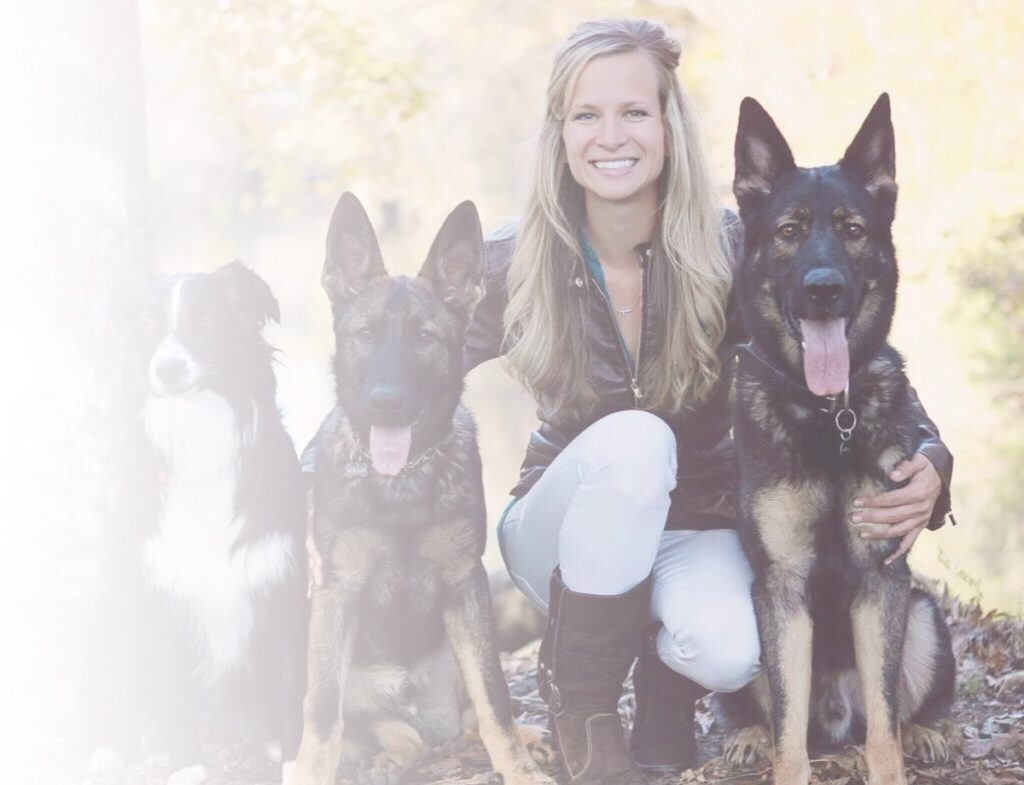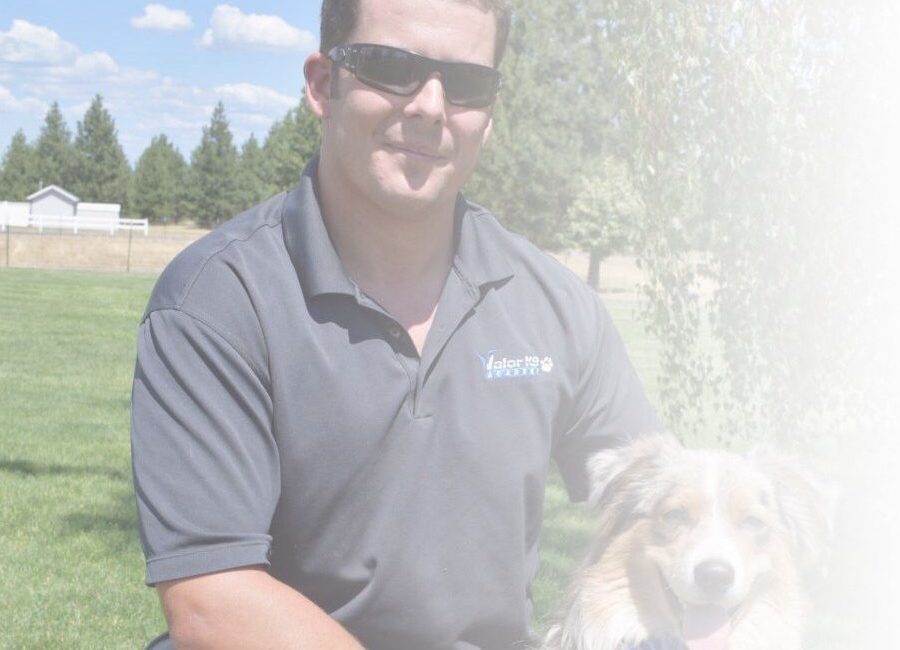 Justin Pishner is the Owner and Manager of Valor K9 Academy's three locations. He oversees operations, develops trainer course and shadow program curriculum and works as lead project manager. Prior to joining Valor full-time in April 2019, Justin served 15 years active duty in the United States Air Force as a Master Survival Instructor both stateside and downrange. He deployed numerous times in support of Operation Iraqi Freedom and Operation Enduring Freedom where he worked alongside Military Cadaver Dogs. Justin currently serves as a Traditional Guardsman in the Idaho National Guard. Justin enjoys riding his Harley, hunting and spending time with family. Originally from Boise, Justin and his wife, Amy, now reside in Horseshoe Bend, ID, with their three dogs: Zoey, Havok and Yedi.