Opened in June 2019, Valor K9 Academy – Boise specializes in puppies, basic obedience, service dog training and behavior rehabilitation for aggressive, fearful and reactive dogs. We offer private lessons, boarding and board & train programs. All dogs are welcome! Contact us today to schedule a free consultation.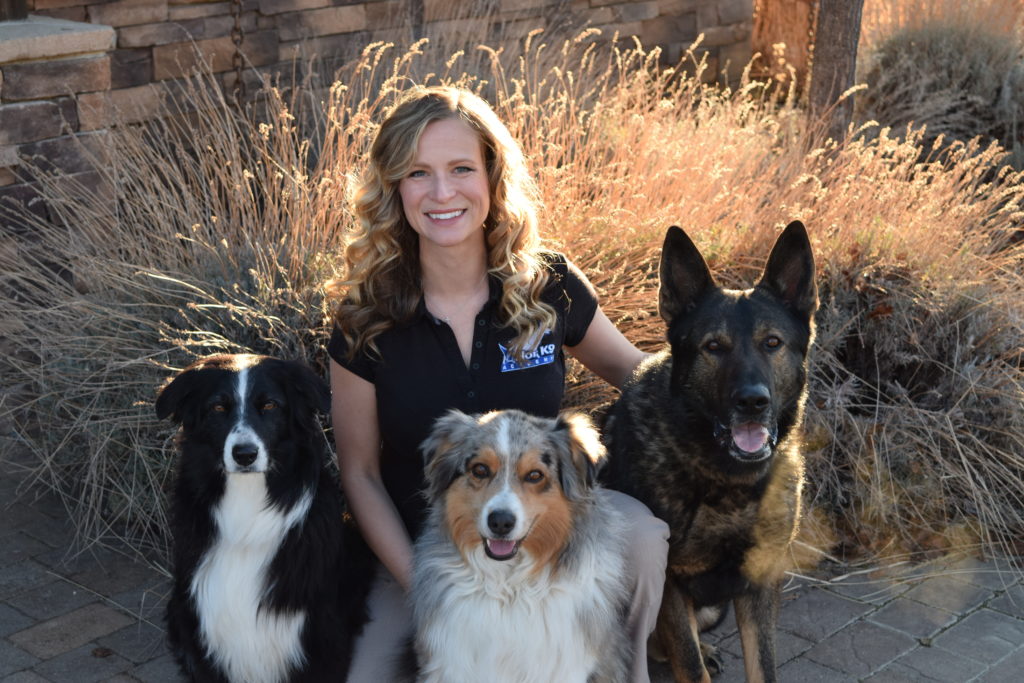 Amy Pishner is the Owner and Head Trainer of Valor K9 Academy. She founded the company in 2014 and now manages the three locations and online program. Amy is triple certified through The Michael Ellis School for Dog Trainers, Starmark Academy and Vohne Liche Kennels. She has trained thousands of dogs, has directly trained all of the trainers on staff and offers mentoring for dog trainers around the world. Prior to training dogs, Amy served in the United States Air Force as an Intelligence Specialist. She has Bachelor's Degrees in International Political Economy and Spanish from Carthage College in Wisconsin. Her hobbies include running, hiking and training her three dogs: Havok (5, GSD), Zoey (9, Aussie) and Yedi (5, Aussie). Amy and her husband, Justin, reside in Horseshoe Bend, Idaho, with their daughter, Emma.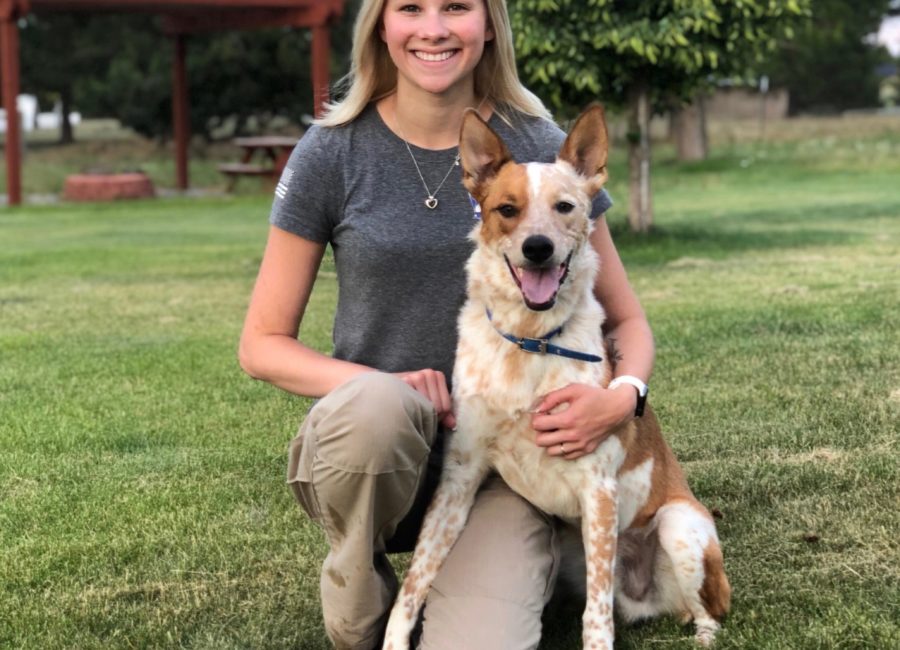 Jenna Larson is the Lead Trainer for Valor K9 Academy – Boise. She joined our Team in January 2019 and was promoted to Lead Trainer in October 2020. Jenna offers puppy training, basic obedience and behavior rehabilitation. Her specialty is Service Dog Training and she is our Lead Virtual Trainer for Valor K9 Academy – Online.
Jenna worked for two other training companies and Petsmart prior to joining our team. She studied under Valor K9 Academy's Head Trainer in our 450-hour three month Trainer Course where she earned the certification for "Canine Training Specialist," then continued her education in February and March of 2020 for Behavior Rehabilitation Training. Jenna has attended the Valor K9 Academy Shadow Program and Second Annual Trainer Retreat. She is also pursuing continued education via online courses for Service Dog Training. Jenna is smart, talented and highly motivated.
Jenna has an associate degree and enjoys hiking, camping and working out. Originally from Battle Ground, Washington, Jenna now lives in Star, Idaho, with her dog-sized cat, Ollie, and her Heeler mix rescue dog, Toby. Toby is her full-time helper dog and her service dog.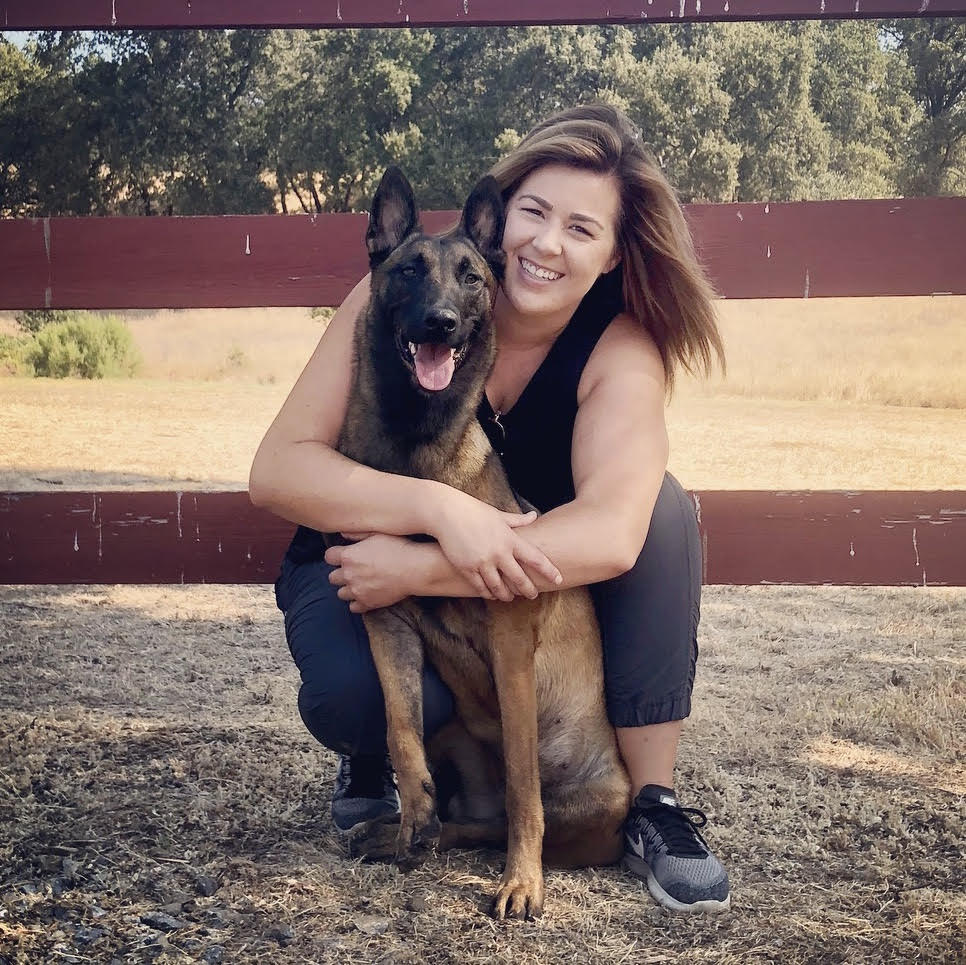 Samantha will be joining our team as a trainer in December 2020. She brings with her a decade of experience in dog training.
Originally from Lake Almanor, California, Samantha's passion for training began when she volunteered for Guide Dogs for the Blind. From there, she pursued her passion and spent three years as Operations Manager and Assistant Trainer for Canine Connection (CA), two years as General Manager for Citizen Canine (CA), four years as Dog Behaviorist & Trainer for Koru K9 (CA) and one year as Dog Behaviorist, Trainer & Owner of K9 Ambassadors Dog Training (TX).
Samantha has a long list of credentials. She attended National K-9's Master Course in 2014 and is also certified as a Master Canine Fitness Trainer from the University of Tennessee. She has attended various workshops and seminars over the years to include: AM-K9 Detection Seminar (under Paul Orcutt), Decoy Training (Tarheel Canine), Training, Motivation and Intensity (Julie Ryckenbusch), Paws with a Cause, Pat Stuart's Operant Canine course and STSK9's Puppy & E-Collar University seminars.
Samantha is Pet CPR/First Aid certified and renews this certification yearly. She is also an International Association of Canine Professionals Member and AKC Evaluator.
She has five personal dogs who assist her in various training capacities. Samantha enjoys hiking and traveling with her dogs, and lives in Northeast Boise.
Contact us today:
208-593-0176 (phone)
jenna@valork9academy.com (email)
11247 W. Tempe Lane, Star, Idaho 83669 (by appointment only)
Or fill out the form below!