Opened in June 2019, Valor K9 Academy – Boise specializes in puppy training, on and off leash obedience, service dogs and behavior rehabilitation for difficult dogs. We offer private lessons, group classes, boarding and board & train programs. All dogs are welcome! Contact us today to schedule a free consultation.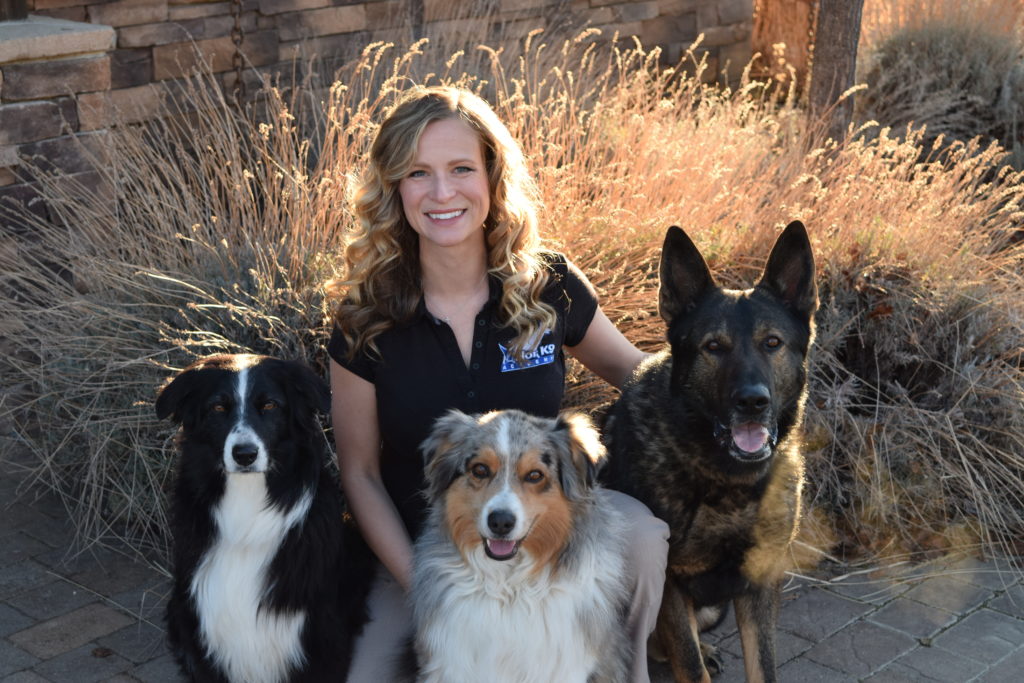 Amy Pishner is the Owner and Head Trainer of Valor K9 Academy. She founded the company in 2014 and now manages the three locations and online program. Amy is triple certified through The Michael Ellis School for Dog Trainers, Starmark Academy and Vohne Liche Kennels. She has trained thousands of dogs, has directly trained all of the trainers on staff and offers mentoring for dog trainers around the world. Prior to training dogs, Amy served in the United States Air Force as an Intelligence Specialist. She has Bachelor's Degrees in International Political Economy and Spanish from Carthage College in Wisconsin. Her hobbies include running, hiking and training her three dogs: Havok (5, GSD), Zoey (9, Aussie) and Yedi (5, Aussie). Amy and her husband, Justin, reside in Horseshoe Bend, Idaho, with their daughter, Emma.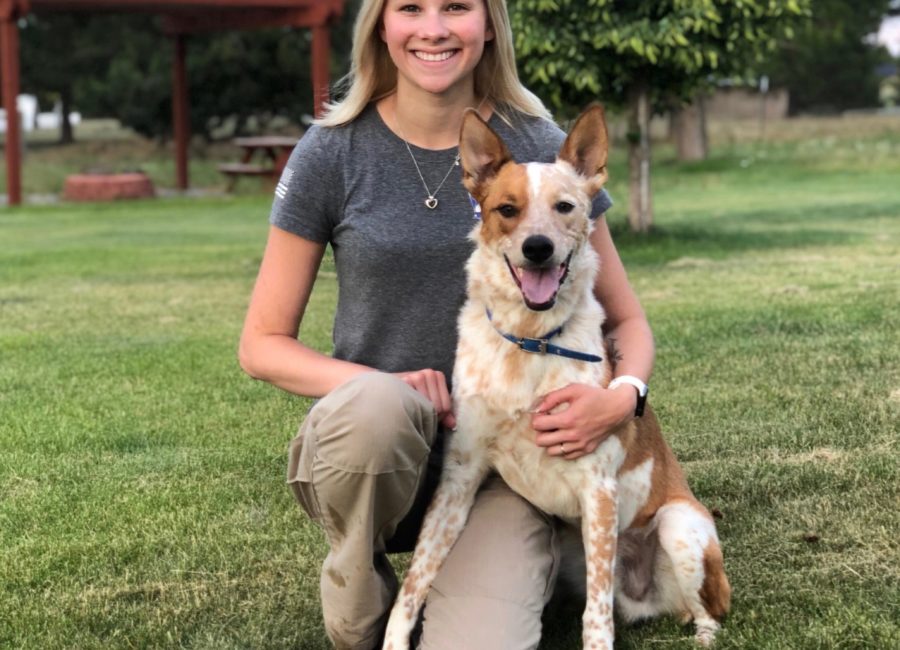 Jenna Larson is the primary trainer for Valor K9 Academy – Boise. Her specialties include puppy training, on and off leash obedience, service dogs and behavior rehabilitation for difficult dogs. Jenna previously worked at Valor K9 Academy – Spokane and has been a full-time trainer with Valor since April 2019. We first met Jenna when she attended our Shadow Program in September 2018. When we posted a job opening, she jumped at the opportunity and attended our Trainer Course from January to April 2019. Jenna has always impressed us with her confidence, passion and integrity! She has an associates degree and enjoys hiking, camping and working out. Originally from Battle Ground, Washington, Jenna now lives in Star, Idaho, with her cat and two-year-old Heeler x Border Collie mix, Toby.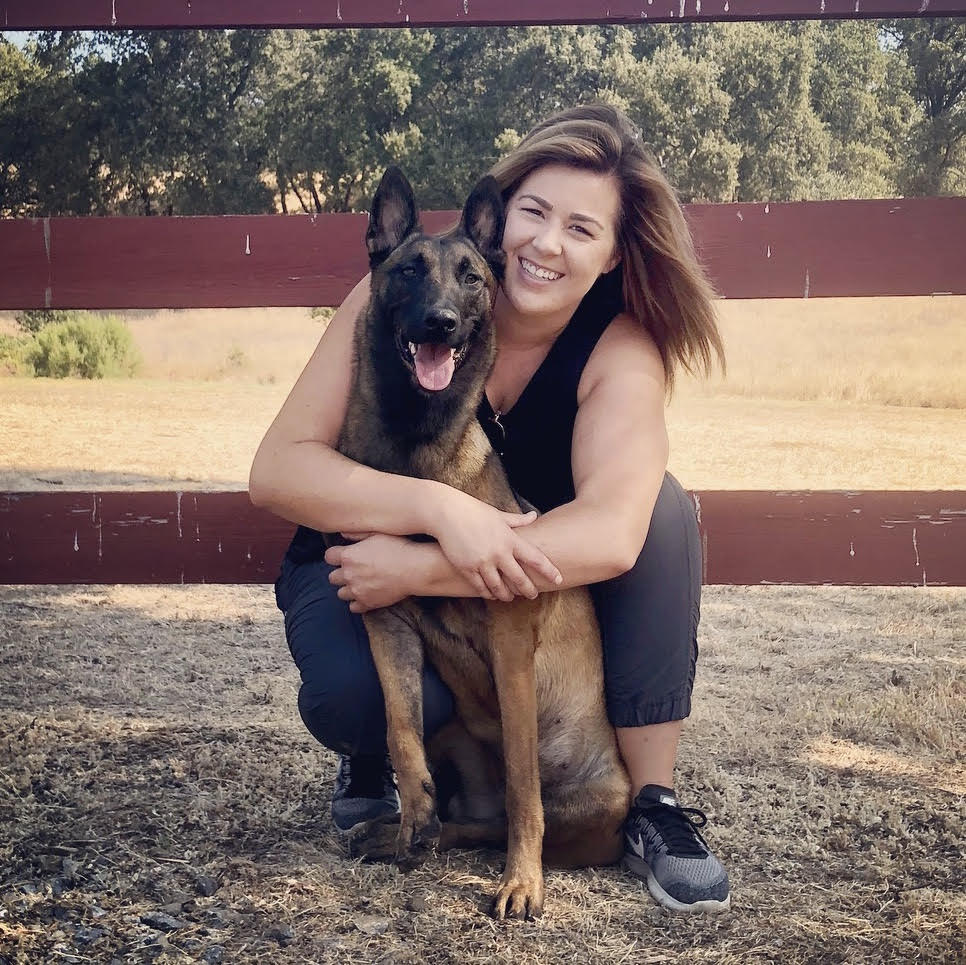 Samantha is a highly experienced dog trainer who has been in the industry for the past decade.
Samantha is from Lake Almanor, California. Her passion for training began when she volunteered for Guide Dogs for the Blind. From there, she pursued her passion and spent three years as Operations Manager and Assistant Trainer for Canine Connection (CA), two years as General Manager for Citizen Canine (CA), four years as Dog Behaviorist & Trainer for Koru K9 (CA) and one year as Dog Behaviorist, Trainer & Owner of
K9 Ambassadors Dog Training
(TX).
Samantha is a credentialed dog (and horse) trainer. She obtained her Equine Studies Certification in 2014, Master Certification as a Certified Professional Dog Trainer from National K-9 in 2014 and Master Certification as a Canine Fitness Trainer from the University of TN in 2020.
She has attended various workshops and seminars to include: AM-K9 Detection Seminar (under Paul Orcutt), Decoy Training (Tarheel Canine), Training, Motivation and Intensity (Julie Ryckenbusch), Paws with a Cause, Pat Stuart's Operant Canine course and STSK9's Puppy & E-Collar University seminars.
Sam is Pet CPR/First Aid certified and renews this certification yearly. She is also an International Association of Canine Professionals Member and AKC Evaluator.
She has five personal dogs who assist her in various training capacities. Sam enjoys hiking and traveling with her dogs.